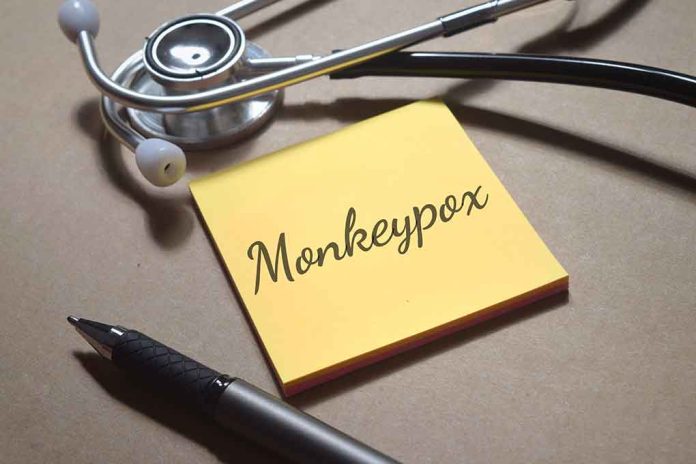 Biden's Comments Spread Fear And Panic as New Disease Emerges In America
(WatchDogReport.org) – Typically found in central and west Africa, health officials have confirmed one case of monkeypox along with six other suspected cases in the United States. Before boarding Air Force One in South Korea on May 22, President Joe Biden told reporters that everyone "should be concerned" about the outbreak.
HEALTH EXPERTS BAFFLED: Biden sounds alarm on monkeypox outbreak, says 'everybody' should be concerned https://t.co/f2iluwyNj6

— Fox News (@FoxNews) May 22, 2022
Medical professionals are unclear as to why the virus is spreading in different parts of the world. Newsweek reported there are 92 cases of monkeypox in 12 different countries, including the US.
The virus is related to smallpox, which was eradicated from the world in 1980, but is less transmissible. Due to the similarities between the two, the smallpox vaccine currently stockpiled in the United States could provide some protection if needed. On May 23, the CDC announced it's releasing some of the vaccines just in case.
Monkeypox spreads through close contact with an infected person, including touching, prolonged face-to-face contact, sex, and hugging. The CDC warned people to be on the lookout for a rash in their genital region. Other symptoms to look out for include fever, rashes elsewhere, and swollen lymph nodes.
Jennifer McQuiston from the CDC wanted to ensure the public knows monkeypox is "not COVID," and the organization will be watching closely to keep the "outbreak under control."
Copyright 2022, WatchDogReport.org