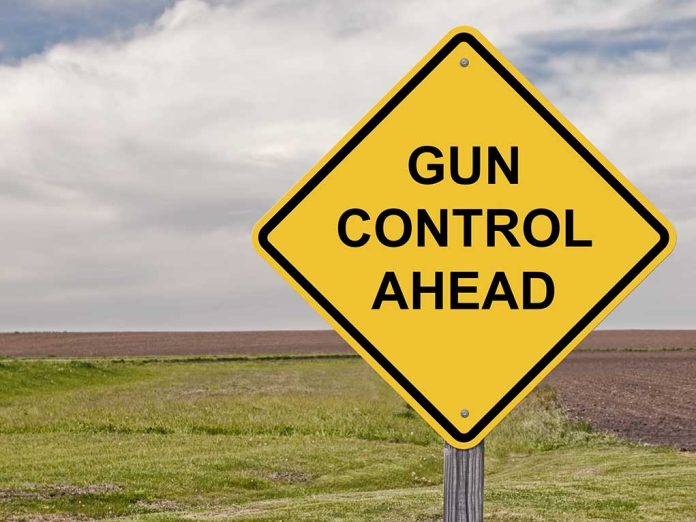 (WatchDogReport.org) – President Biden ramped up his anti-gun speech at a recent donor event in California, suggesting that most Americans agree with his stance on passing stricter gun legislation.
During the event, President Biden repeated several of his favorite talking points about those who refuse to cave on further restricting their Second Amendment rights, starting with his claim that if "you want to work against the government, you need an F-16," adding that an AR-15 wouldn't cut it. Although AR-15s are not "weapons of war" and aren't even used by deer hunters, as Biden has previously claimed, because they are not powerful enough to put the animal down in one shot, he seems to have no problem repeating this false narrative. CNN fact-checked his latest claims, including those made at the California fundraiser.
Besides signing various executive orders regarding gun access, the Biden administration has put rules into place that restrict the rights of lawful gun owners, such as the new rule from the Bureau of Alcohol, Tobacco, Firearms and Explosives (ATF) regarding the use of pistol braces. Biden also signed the first gun legislation passed by Congress in nearly thirty years back in June 2022, which expanded background checks for people between the ages of 18 and 21, among other restrictive measures.
President Biden's rhetoric is becoming more political regarding gun control and other hot-button issues, which will likely continue over the next several months leading up to the beginning of the first primary elections of 2024. Over the last two days, his staff has tweeted from his personal and governmental Twitter accounts over ten times calling for Congress to pass abortion legislation to restore Roe v. Wade, touting the actions his administration has taken to strengthen reproductive care. His California campaign stops also included climate discussions, as he announced over $600 million in funding to the state to deal with natural disasters and community relocation efforts. The funding was allocated from the Inflation Reduction Act, signed into law in 2022.
Copyright 2023, WatchDogReport.org