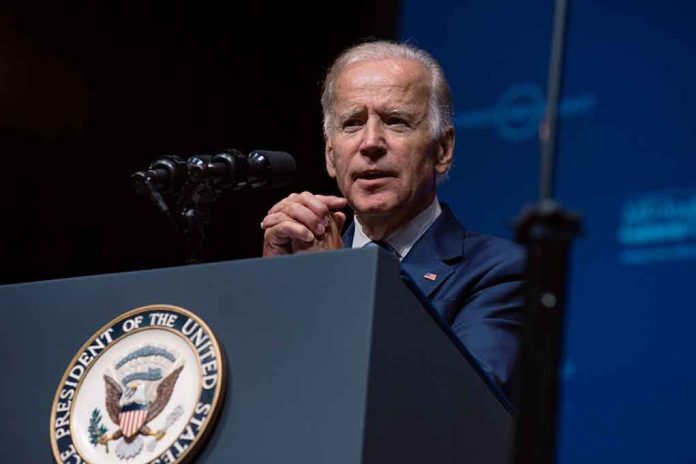 (WatchDogReport.org) – On January 21, The Washington Post reported President Joe Biden's Chief of Staff, Ron Klain, would soon step down from his position. The outlet credited Klain with many of the US leader's legislative successes and pointed out his expertise in navigating through some of the US leader's most challenging times during the first two years of his presidency.
Now that congressional control is split between the parties, the president might need more help than ever, but that will reportedly be someone else's job. A few people with knowledge about the matter pointed to former Director of the National Economic Council Jeffrey Zients as Klain's replacement.
Who Is Jeffrey Zients?
Zients graduated at the top of his class from Duke University. From there, he worked as an entrepreneur, helped disadvantaged Americans, and sat on numerous boards. Bringing 20 years of private sector experience into the job, Zients was appointed as assistant to the President for economic policy and the council director position under former President Barack Obama. His various jobs during that administration centered around business and finance — his expertise. Zients returned to the White House in a management capacity under the Biden Administration. He left for a brief time in the spring of 2022 and returned after the midterm elections to assist with staff turnover.
The Washington Post said there had been no confirmation that Zients will replace Klain as chief of staff, but he has reportedly been working on an increasing number of projects for the current chief, indicating he might be preparing to take over. If that's true, the White House will likely announce it soon, considering Klain could be slated to leave after Biden's State of the Union address on February 7.
Klain and Possible Replacements
Chris Whipple, who recently released a book detailing some behind-the-scenes political drama, "The Fight of His Life: Inside Joe Biden's White House," also penned a take examining past chiefs of staff. In that writing, he named Klain among "the best" in "recent history," stating he's been very "effective" in his position.
Although there are strong signs pointing to Zients as the chief of staff's successor, the position is not a shoo-in, as several other possible candidates are lined up to take the job. Those include Senior Advisor to the president Anita Dunn, former Chief of Staff for then-Vice President Biden Steve Ricchetti, Agriculture Secretary Tom Vilsack, and Chief Domestic Policy Advisor Susan Rice.
Copyright 2023, WatchDogReport.org