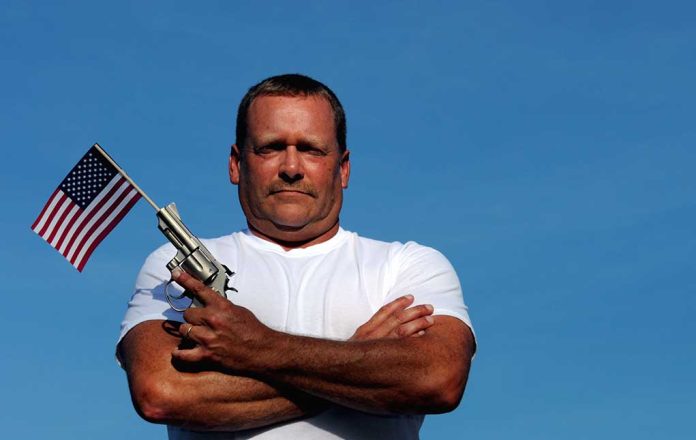 (WatchDogReport.org) – President Joe Biden took a page out of his friend former President Barack Obama's book recently. Faced with the reality that he would not be able to get gun control legislation passed in Congress, he decided it was time to take matters into his own hands and announced a number of executive actions. Obama did the same thing when he was faced with a similar reality during his second term in office.
On April 8, Biden announced his executive actions after declaring the gun violence in the country was an "international embarrassment." He said that none of his orders would infringe on the Second Amendment (they do), and then said that no constitutional amendment is "absolute" (they are). After his speech, with Vice President Kamala Harris and Attorney General Merrick Garland at his side, he announced the steps he would be taking to infringe on everyone's rights.
Biden's Gun Control Executive Actions
The first thing the president said he was going to do is regulate so-called ghost guns. These are firearms made at home using kits that can be purchased online or in stores. They're currently not treated like manufactured firearms, but Biden's directive will change that. Now, they must have serial numbers and buyers have to pass a background check to purchase a kit.
The second action he announced was a requirement that the attorney general produce a report on gun trafficking annually. Third, he said he wants Garland to create red flag law guidelines for states to use to pass their own laws. Fourth, the president declared that pistol-stabilizing braces will now require a federal license, thorough application, and a $200 tax. Finally, he asked Congress to pass a number of laws, including enhanced background checks.
In short, he said he would not infringe on the Second Amendment, and then proceeded to do exactly that.
Copyright 2021, WatchDogReport.org