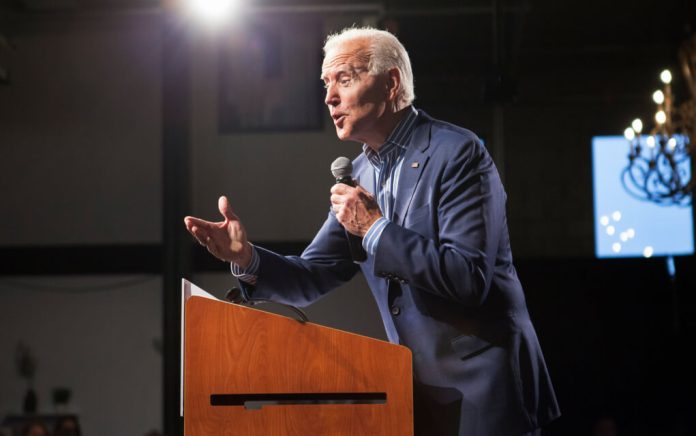 (WatchDogReport.org) – Sen. Mitch McConnell (R-KY) has served in Congress for more than 37 years, rising through the ranks of Republican leadership to become the Senate minority leader. Throughout most of his career, his GOP colleagues have considered him a strong conservative voice of reason who successfully thwarted any number of liberal spending agendas. Critics find it all the more curious, then, that President Joe Biden is praising the Senator for his assistance in passing the Infrastructure Investment and Jobs Act (IIJA), also known as the bipartisan infrastructure bill.
McConnell and Biden appeared together on the Kentucky side of the Brent Spence Bridge, celebrating its overhaul with funds from the IIJA. In his speech, the president called the veteran senator "a man or his word," adding how he asked McConnell for permission to say something nice about him. The president, who spent years in Congress before becoming vice president, talked about working across the aisle with McConnell and how he respected his reliability.
This is about to make a lot of GOP members very unhappy https://t.co/ABNa3rz9Hi

— Daily Caller (@DailyCaller) January 5, 2023
Yet, critics like former UN ambassador and South Carolina Governor Nikki Haley (R) pointed out that the ceremony and the passage of the bill itself were antithetical to everything Conservatives held dear and a betrayal of their values.
Nikki Haley slams McConnell, Biden 'publicity stunt' in Kentucky: 'Nothing to celebrate' https://t.co/bTMYhtlymR

— Fox News Politics (@foxnewspolitics) January 3, 2023
Haley and others have pointed out how bloated with waste the IIJA really is, funneling funds to "environmental projects," including electric vehicle charging stations, weatherization, and retrofitting buildings. Haley specifically called the joint appearance a "publicity stunt."
Joe Biden gave a nice compliment to his fellow Democrat Mitch McConnell today. As you recall, Mitch didn't want to do an infrastructure bill with President Trump. https://t.co/DoVAVy6ka7

— Emerald Robinson ✝️ (@EmeraldRobinson) January 4, 2023
It's not the first time McConnell has run afoul of certain elements of the Republican party. Some even question whether the record-holder as the longest-serving party leader in the senate is actually a Republican in Name Only — or a RINO — as former President Donald Trump charged. As Biden's praise fest isn't an isolated incident, perhaps they have reason to doubt. Less than a year ago, the president called the senator "a man of honor" and described their relationship as friends.
Has McConnell become too acclimated and too comfortable as the Senate leader? Has he forgotten the party values, or is he playing a longer game?
Copyright 2023, WatchDogReport.org