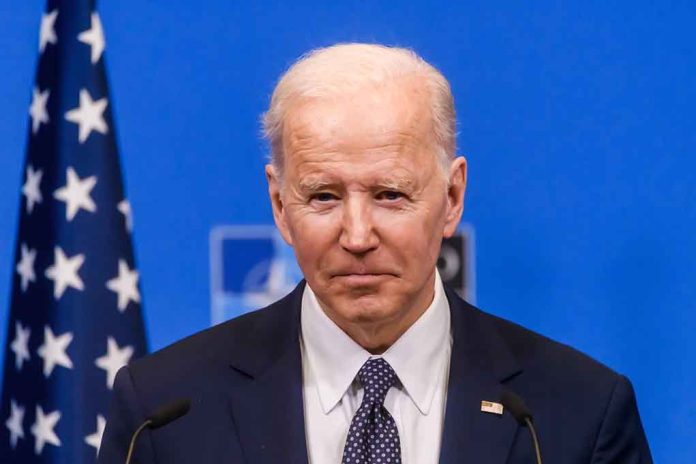 Biden Asked To FIRE Top Official – Will He Do It?
(WatchDogReport.org) – US Senate Candidate Herschel Walker (R-GA) sent a clear message to President Joe Biden: it's time to fire Treasury Secretary Janet Yellen. As inflation continues to cripple the middle class and its ability to spend and save, Walker says the time for accountability in Washington is now.
Senator Warnock should have never voted to confirm Treasury Secretary Yellen. His poor decision making is making your gas, groceries, and everything else more expensive! https://t.co/bQvBKyqDPw

— Herschel Walker (@HerschelWalker) June 14, 2022
After Walker easily won the Georgia Republican primary for a shot at a US Senate seat, he began the process of making sure the voters in his state knew exactly where his opponent stands on inflation. In a release obtained by Breitbart, the former football star-turned-politician reminded Georgians that Senator Raphael Warnock (D-GA) stood with Biden to confirm Yellen for a position she's clearly not cut out for.
Walker asked a simple question of Warnock: with the worst inflation the country has seen in over four decades, "do you agree that it's time to fire Janet Yellen?" Walker's run at Warnock's seat might be the GOP's best chance of retaking the upper chamber. Because inflation is an obviously huge issue that affects everyone, it's becoming increasingly difficult for Democrats to hide their mistakes on the matter.
Yellen, for example, admitted to CNN that she was wrong about her prognosis that inflation would settle on its own as the pandemic wore down. And, because Democrats hold both chambers of Congress, there have been no hearings to ask what Yellen's solutions might be. Rather, the Left seems to remain focused on politics over policy.
Copyright 2022, WatchDogReport.org