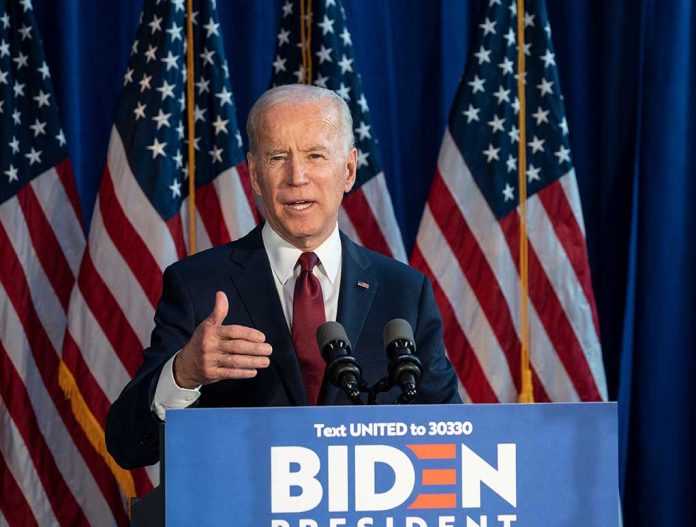 Biden Orders MISSILE LAUNCH – Game On!
(WatchDogReport.org) – On August 15, military forces in Syria, backed by Iran's Islamic Revolutionary Guard Corps (IRGC), launched several unmanned aerial systems (UAS) toward the al-Tanf Garrison in Syria, near the border shared with Iraq and Jordan. In response to this attack on US forces, President Joe Biden authorized precision airstrikes against infrastructures allegedly used by the IRGC near the city of Deir ez-Zor in the eastern part of the country.
Statement Regarding Precision Strikes in Syriahttps://t.co/ED69Xq0tm3 pic.twitter.com/hpWw1NNMNV

— U.S. Central Command (@CENTCOM) August 24, 2022
United States troops are in Syria in Operation Inherent Resolve in order to "[assist and enable] partnered forces until they can independently defeat Daesh (aka ISIS)," according to its mission statement. United States Central Command (CENTCOM) issued a statement that said, "today's strikes were necessary to protect and defend US personnel."
While no casualties were reported in the initial airstrike on the Allied forces, the Syrian Observatory for Human Rights has said at least six deaths were reported from the counterstrike. The mission focused on nine target areas, including military installations and ammunition depots. Eight aircraft reportedly took part in the attacks.
Although no connection has been made yet, Iran announced that IRGC General Abolfazl Alijani was killed in Syria that same day, which would be quite the coincidence.
Copyright 2022, WatchDogReport.org