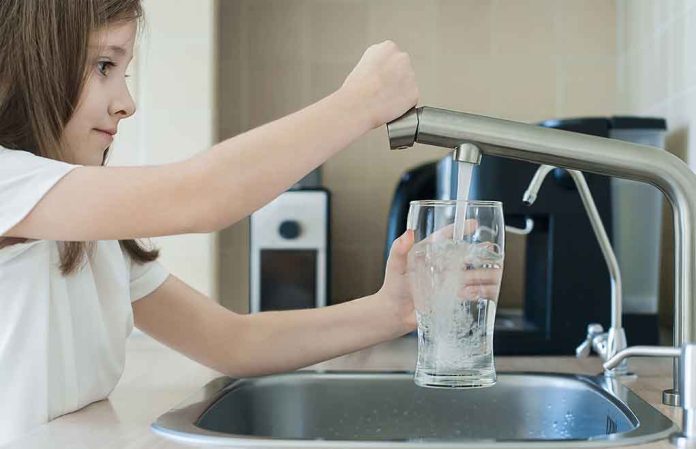 (WatchDogReport.org) – According to the Environmental Protection Agency, per- and poly-fluoroalkyl substances (PFAS) are long-lasting chemicals that take a long time to break down. The elements are so prevalent in the environment that PFAS exists in the blood of people and animals all over the world. The chemicals are present in the water, air, soil, and fish and are overall unavoidable. Unfortunately, these are not harmless substances, and their presence can lead to many diseases and illnesses.
On March 14, the EPA proposed a new regulation for six PFAS, lowering perfluorooctanoic acid (PFOA) and perfluorooctane sulfonic acid (PFOS) to four parts per trillion in drinking water — with the goal of reaching zero. The National Primary Drinking Water Regulation (NPDWR) also suggests lowering four other PFAS to one on the Hazard Index MCL. Once implemented, the EPA proposal would also direct public water companies to monitor PFAS, keep the public informed of the substance levels, and reduce the levels if they fall out of compliance.
EPA is proposing the first-ever national standard to limit PFAS in drinking water. This action is a major step to protect communities from PFAS pollution, leveraging the latest science and building on existing state efforts to limit PFAS. pic.twitter.com/iBw91oL5Xh

— U.S. EPA (@EPA) March 14, 2023
The American Cancer Society (ACS) reported that the International Agency for Research on Cancer listed PFOA as "possibly carcinogenic" to people, although the EPA has not officially listed it as such. ACS stated one of the main ways humans are exposed to PFAS is through their drinking water systems. Although health advisory levels existed before the recent proposal, they weren't legally enforceable on a federal level because there were no enforced limits. The new directive would change that. The EPA doesn't anticipate finalizing the regulation until the end of 2023. Once implemented, however, the agency expects the measure to save thousands of lives and lower the chances of PFAS-related illness in thousands more.
According to The Hill, Senator Shelley Moore Capito (R-WV) was happy about the news. She said the last three administrations had done nothing to set "safe drinking water standard[s]," and she was glad the EPA was finally making a move.
Copyright 2023, WatchDogReport.org