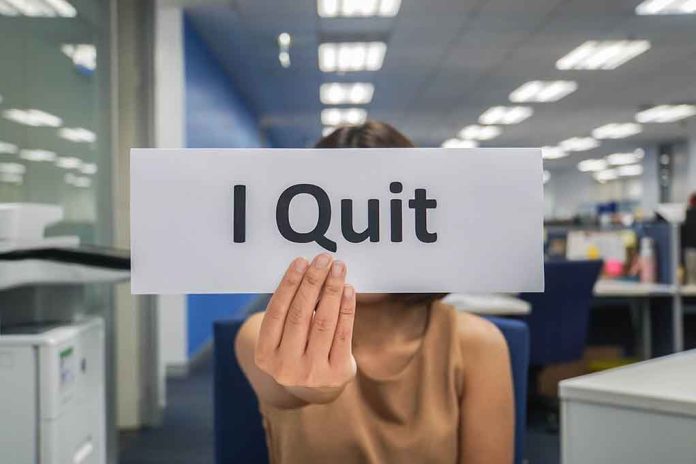 (WatchDogReport.org) – In October 2021, President Joe Biden nominated Gigi Sohn for Commissioner of the Federal Communications Commission (FCC). The nomination stalled for over two years as Biden's pick failed to receive confirmation from the Senate. On March 7, the New York Post reported that Senator Joe Manchin (D-WV) announced he would vote against Sohn for the position. With such a narrow lead for Democrats in the Upper Chamber, his decision could have sealed her fate.
Soon after Manchin's remarks, the nominee withdrew her bid for the job as FCC commissioner. Sohn released a statement regarding her decision. She noted "unrelenting, dishonest, and cruel attacks" on her career and character as reasons for withdrawing, in addition to the toll the last 16 months have been on her and her family. Sohn called the need for her to pull her name a "sad day" for America and democracy because "dominant industries" with endless means are the ones who really get to choose the nation's regulators.
Some believe Sohn's decision to withdraw was a blessing.
This was a really long fight.

And we won.

Gigi Sohn will not serve on the FCC. Her nomination has been withdrawn.https://t.co/VQTjAC6jgF

— Jon Schweppe (@JonSchweppe) March 7, 2023
Republican Senator Ted Cruz (TX) called the nominee's withdrawal a "major victory" because "partisan activists" don't belong in the FCC. The legislator called for Biden to nominate someone who could serve in a non-partisan manner so the "full Senate" could swiftly confirm them.
The Washington Post reported that Manchin said "Americans are sick and tired" of partisanship in governmental bodies that should remain independent. He said Sohn was not the one to keep the FCC out of that toxicity.
Reporters asked White House Press Secretary Karine Jean-Pierre to comment about the nominee drop. The secretary said Sohn would have been a great fit for the position, which is why Biden nominated her. Pierre said the candidate was a strong advocate for American consumers. She didn't have any update on who the president would select next.
Copyright 2023, WatchDogReport.org