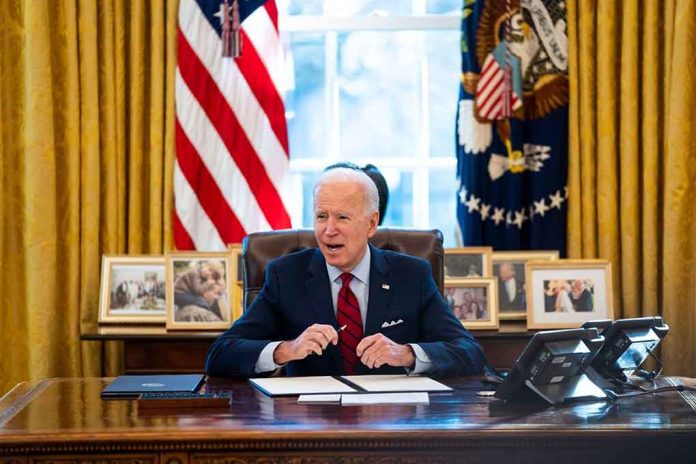 (WatchDogReport.org) – On February 28, the Senate passed HR 30, a Congressional Review Act (CRA) resolution that would counteract the Prudence and Loyalty in Selecting Plan Investments and Exercising Shareholder Rights rule established in November 2022. Legislators are also seeking to reverse the Revised Criminal Code Act of 2022 recently passed by the DC Council. Breitbart reported that Democratic Senators Joe Manchin (WV) and Jon Tester (MT) joined Republicans in the Upper Chamber to push the measures through.
Since the resolution for the ESG rule easily passed the House and the Senate, it's on its way to President Joe Biden's desk, where he's expected to use his veto. If the US leader uses that power, it will be the first time he's done so since taking over as president in 2021.
50-46, Senate passes measure to scrap Biden's retirement investment rule. Tester and Manchin voted with Rs. Sets up first veto of the Biden presidency

— Manu Raju (@mkraju) March 1, 2023
Should he wield his veto pen, it would keep the environmental, social, and governance investing (ESG) rule in place, allowing retirement plan managers to consider these issues when making investment decisions. According to The Washington Post, the new rule, which was established in November 2022, changed the Employee Retirement Income Security Act of 1974 (ERISA). That act set minimum standards for health and retirement plans in private industries to protect employees who participate in them.
The only stipulation for planners using the ESG rule is that the final decision must be in the best interest of the client. The rule also gives participants the power to choose a fund manager who considers environmental and social factors while investing on their behalf. Some legislators, like Tester, believe the measure "undermines retirement accounts" for residents in his state.
If Biden uses his veto power for the other ruling, which sources say he isn't expected to do, the council's decision for DC criminal law would also stay in place. That measure reportedly lowers "punishments" for some "serious criminal offenses." Many congressional members reportedly oppose the District's reduction in punishments for crimes in the nation's capital.
Representative James Comer (R-KY) believes the move will result in more criminals running "rampant" through the city. The Biden Administration insists, however, a reversal would show that DC has no right to govern itself.
Copyright 2023, WatchDogReport.org