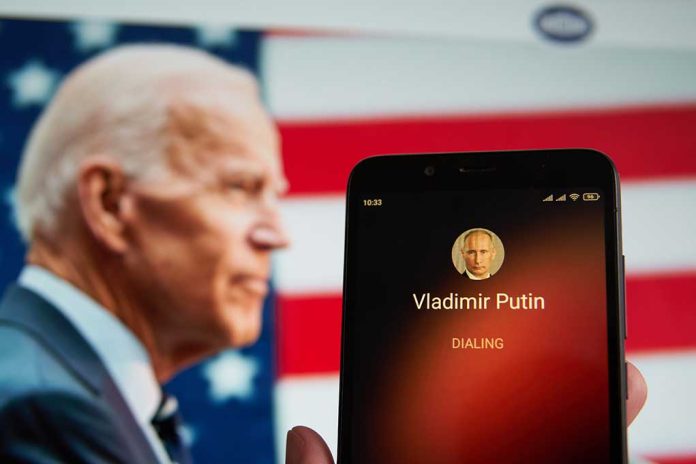 Biden Sends TRADE DEAL to Russia – Look What He's Offering!
(WatchDogReport.org) – The Biden administration is attempting to work a deal with Russia that would see two detained Americans sent home in exchange for a Russian serving time in the US. Sources close to the matter told CNN that officials want to trade Viktor Bout, a convicted arms trafficker, for WNBA star Brittney Griner and accused spy Paul Whelan, both living out hefty sentences in Russian prisons.
An Unusual Course of Action
The Justice Department (DOJ) doesn't regularly engage in prisoner swaps. CNN's sources say the internal debate took months, and it was ultimately the call of President Joe Biden himself, who made the final decision to override typical policy and procedure. On Wednesday, Secretary of State Anthony Blinken confirmed a "substantial offer" went out to Russia with the president's full support, but wouldn't get into details of the ongoing interactions with Moscow.
A senior official said the Russians were unresponsive. Kremlin Spokesman Dmitry Petrov says there's no deal as of yet.
The Basketball Star
Brittney Griner is an American WNBA icon with two Olympic gold medals. The six-foot-nine star plays on a Russian team in the off-season and says that, while packing in haste, she managed to bring two vape cartridges containing cannabis oil. All forms of marijuana are illegal in Russia for any reason, so she landed in jail.
Griner's path hasn't been easy. During her trial (a formality because she already confessed), she allowed her emotions to flow as she described the terrifying ordeal of being detained, not understanding what was happening, and signing papers she couldn't read. She faces up to 10 years of incarceration.
The 31-year-old is both popular and unpopular at home. Her support for the riots after the death of George Floyd brought strong criticism from the Right, as did her advocacy for the bathroom rights of biological males. The WNBA is well known for supporting social justice issues.
The Alleged Spy
Paul Whelan has been sitting in a cell in Russia since his conviction in 2018. While in the country to help a friend with a wedding, Whelan was tossed into a real-life spy drama. Officials burst into his room, arresting him and searching his belongings. They found a flash drive that allegedly held classified materials and accused the man of working for the US government.
Whelan denies being a spy or having any knowledge of classified material. A Marine discharged for disciplinary reasons, the jailed American seems an unlikely fit for the profile of an international spy. The Biden administration, which labeled the Michigan man's detention wrongful, left him behind on a previous prisoner swap, but seems intent on including him this time around.
Copyright 2022, WatchDogReport.org