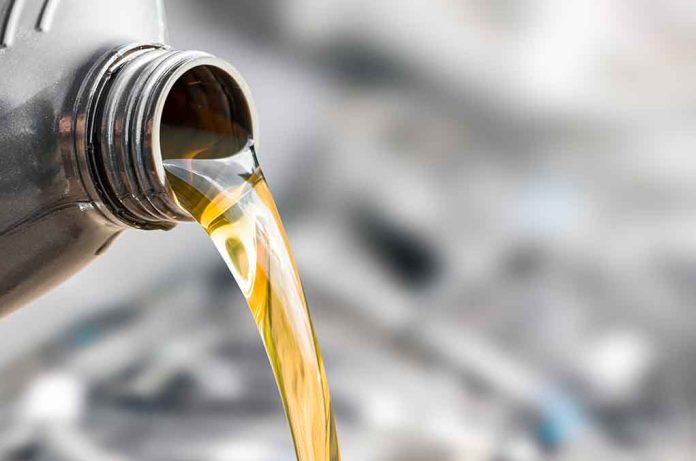 Look Where Biden Is Sending America's Oil Reserves
(WatchDogReport.org) – President Joe Biden's administration sent five million barrels of the US Strategic Petroleum Reserve (SPR) to at least four foreign countries as part of the emergency release authorized last month. One million barrels per day will leave the SPR through October in an attempt to alleviate the pain Americans feel at the pump. As oil drops slowly and gas prices even slower, some question the logic of shipping petroleum out of the already struggling nation.
Un-freaked-believable. We sent 5,000,000 barrels of oil to Europe from our strategic oil reserves with prices through the roof for Americans.
At this point it's hard to assume Democrats are doing anything other than purposefully destroying our country! https://t.co/DJ3FcC7THM

— Donald Trump Jr. (@DonaldJTrumpJr) July 5, 2022
Italy, India, the Netherlands, and China are all recipients of SPR shipments of sour crude, which is used in the production of heavy greases, motor oils, and heating fuel. Much of the oil shipped to Europe will cover shortfalls from the Russia/Ukraine War. Congress authorized the SPR for "various uses," opening the door to this kind of export. Filling market gaps helps create stability, lowering prices.
The move to drain the US reserve may have had a small impact on prices, but according to Reuters, Lead Oil Analyst at Kpler Matt Smith says it's not quite what they expected. The outlet reports US refineries are operating at near capacity as crude reserves drop. US crude levels, in general, are at their lowest since 2004.
In the meantime, at home, gasoline is still hovering around $5 per gallon, which will undoubtedly continue having a serious effect on average, working Americans. With the issues we have here at home, should we be sending oil out of the country?
Copyright 2022, WatchDogReport.org