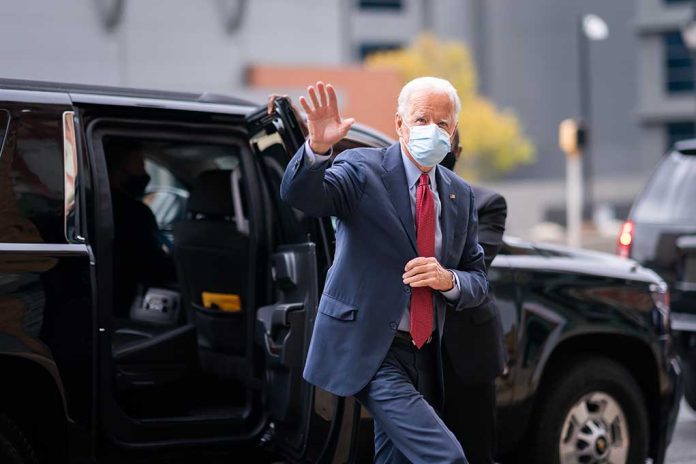 Biden Makes HUGE Mistake Immediately After Landing In Israel
(WatchDogReport.org) – President Joe Biden wasted no time before offering yet another embarrassing presidential gaffe after landing in Israel. This time, just after stepping foot off the plane, he goofed a line about the Holocaust that he surely won't soon forget.
Joe Biden arrives in Tel Aviv, and promptly says he wants to "keep alive the honor of the Holocaust" before correcting himself. pic.twitter.com/JZ22wOAIUV

— Townhall.com (@townhallcom) July 13, 2022
While reading his speech, Biden said we must "keep alive the truth and honor of the Holocaust." He quickly corrected himself, but video and the internet are written in ink, and there's no mistaking the error. The president went on with his speech without issue, vowing to work together with Israelis to root out anti-Semitism wherever it may be.
The trip to the Middle East includes meetings with 11 world leaders at a time when the region is barely at peace after a 7-year-long war in Yemen. Violence between Israelis and Palestinians, while always there, is relatively low by historical standards. The visit could be mostly chalked up to a goodwill tour to keep the momentum going. Oil prices are dropping, and more crude is flowing from the Gulf region, lessening the impact of the Russian-Ukrainian War.
The White House won't specifically say the trip is about oil, however, insisting it's expected to help strengthen ties between Israel and Arab countries in an effort to contain Iran's influence in the region. "Energy security," which some might interpret as "let's talk about oil," is on the agenda.
Copyright 2022, WatchDogReport.org