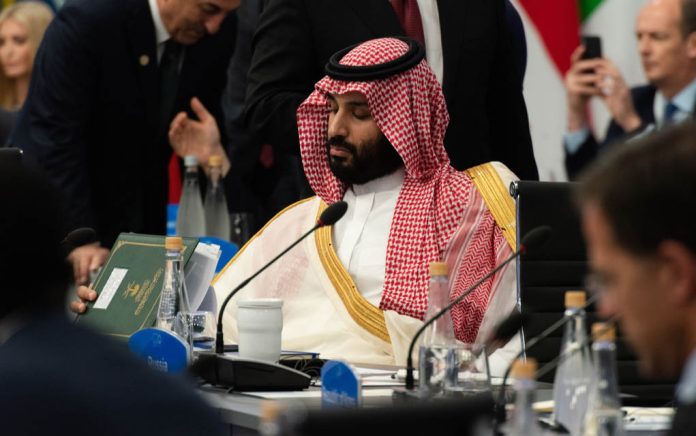 Saudi Crown Prince Reportedly Mocks Biden Regularly
(WatchDogReport.org) – There is one thing that conservative America and Saudi Arabia's Crown Prince Mohammed bin Salman (MBS) seemed to have in common: a lack of respect for President Joe Biden. At least, that seemed to be the case if the story in the Wall Street Journal (WSJ) accurately depicts the prince's comments about the president's mental acuity and fitness for office.
The report said that the crown prince "mocks Pres. Biden in private, making fun of the 79-year-old's gaffes and questioning his mental acuity," and says he has not been impressed with Biden for years and preferred dealing with the previous administration.https://t.co/lxbM2mMs0y

— Firebird Gunner (@71AHC) October 27, 2022
The WSJ says several "people inside the Saudi government" have said how MBS regularly mocks Biden and his all too frequent gaffes. They also claim the crown prince said he preferred dealing with former President Donald Trump; again, echoing much of America's Right.
The tensions between Biden and the prince are not new. During a debate among the Democratic Party hopefuls in November 2019, then-candidate Biden made some serious accusations. He said that he believed MBS ordered the murder of journalist Jamal Khashoggi and vowed he would make the Saudis a "pariah," and claimed that there was "very little social redeeming value" in them.
When Biden decided to visit the kingdom during his July trip to the Middle East, he infamously greeted the ruler of the country with a fist bump. Upon his return to the United States, he reportedly told senior Democrats he had secured a secret promise that Saudi Arabia would not reduce oil production before the November midterm elections, per the New York Times.
The president was holding out hope that this would ease surging gasoline and diesel prices to give embattled candidates in battleground states something positive to spin for the voters. However, MBS delivered an October Surprise to the Left when OPEC announced it would be decreasing production by 2 million barrels a day.
No one is laughing at that.
Copyright 2022, WatchDogReport.org