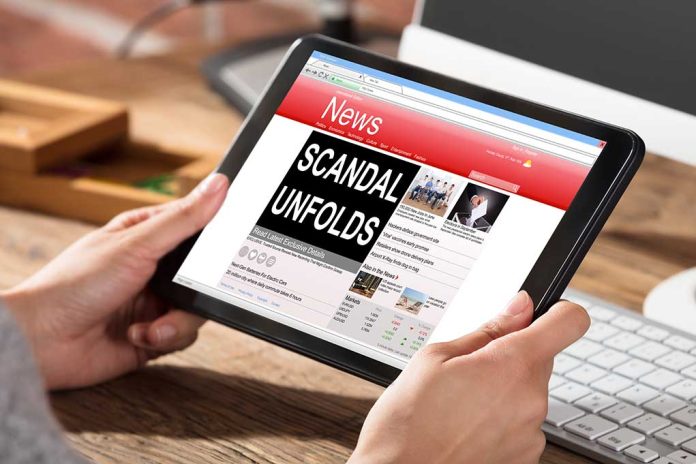 (WatchDogReport.org) – US President Joe Biden's presidential campaign confirmed on June 16 that former White House aide T.J. Ducklo will join the campaign in mid-July. He was the national press secretary for the President's 2020 campaign and will now serve as a senior communications adviser. Ducklo leaves his role as the chief communications officer for Democratic Nashville Mayor John Cooper.
The news about Ducklo's hiring raised controversy as he resigned in February 2021 after making numerous threats to a Politico reporter while working as the White House deputy press secretary. During a private conversation, Ducklo warned Tara Palmeri that he was willing to "destroy her" if she revealed his relationship with Axios reporter Alexi McCammond. He also allegedly made sexist comments against Palmeri and told her she hated him as she was "jealous" of their relationship.
PJ Media reported that many Biden allies pushed back on the idea of allowing Ducklo to join the campaign back in May. The media outlet added that former first lady Jill Biden's press secretary, Michael LaRosa, accused the president's team of ignoring the anti-bullying and "Me Too" movements. However, some members of this team, including senior adviser Anita Dunn, defended Ducklo and said he regretted the scandal with Palmeri.
Over the last few days, President Biden's presidential campaign has announced numerous hires in the communications office. One of these was the former press secretary of the Democratic National Committee, Michael Tyler, who will now be the campaign's communications director. Another hire is President Biden's digital director Rob Flaherty, who is expected to join the communications office after resigning from the White House.
The campaign's communications team includes former White House assistant press secretary Kevin Muñoz, one of the campaign's leading spokespersons. She was also one of the prominent masterminds of the video President Biden published on April 25, where he officially announced the reelection campaign.
Copyright 2023, WatchDogReport.org