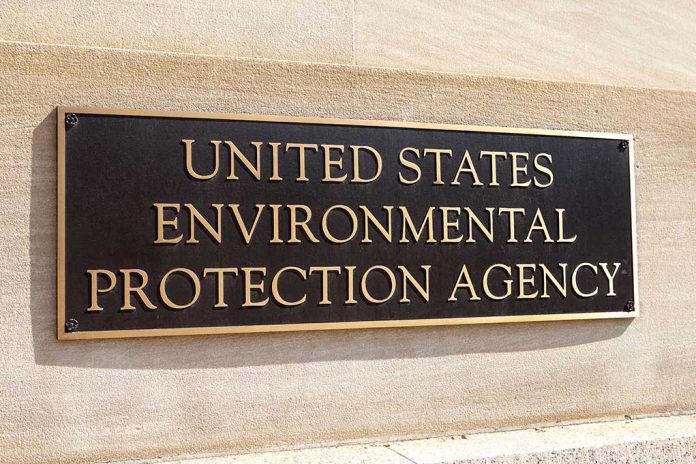 (WatchDogReport.org) – President Joe Biden quietly did something at the end of 2022 that Democrats have long enjoyed: he expanded the reach of the federal government in a way many Conservatives say comes at the expense of personal rights. He signed off on new rules to be imposed by the Environmental Protection Agency (EPA) when it comes to the way wetlands and waterways (a.k.a. waters of the United States/WOTUS) are defined.
Stream On
In this case, Biden isn't concerned about what people are watching on Netflix or Hulu. These regulations deal with something very important to American farmers: water. The National Association of State Departments of Agriculture (NASDA) issued a statement that accuses the president of muddying the waters and trying to swim in its pool.
NASDA says that the Clean Water Act of 1972 sets definitive limits between state and federal oversight, especially when it comes to non-navigable waters, and it contends these rules go beyond those restrictions. It also questioned the timing of the regulations because of the lawsuit of Sackett v. EPA currently being considered by the Supreme Court of the United States (SCOTUS), which it contends, "will invariably shift water regulations" across the country. That means all of this is just a massive waste of time and money.
A Rising Tide of Objections
Former President Donald Trump had eased the overbearing rules put in place by his predecessor, Barack Obama, and those who object to Biden's action see another example of this administration being Obama 3.0. It is long-settled law that the federal government is solely responsible for navigable waterways, but opponents claim the new regulations essentially put seasonal streams, irrigation ditches, and "puddles" into that category.
Representative Lauren Boebert (R-CO) framed it as an attack against the farmers of America that will kill jobs and dreams of "farmers and ranchers, small businesses, and local economies."
Biden's EPA continued its attack on rural America with its new WOTUS regulation.

This job-killing, overreaching land and water grab is a dream killer for farmers and ranchers, small businesses, and local economies.

Washington bureaucrats have no business regulating ditches.

— Lauren Boebert (@laurenboebert) December 30, 2022
Senator Steve Daines (R-MT) echoed her statements, saying that Biden has infringed on the rights of his constituents whose livelihoods are dependent on agriculture.
This overreaching rule from the Biden admin is a step in the wrong direction that infringes on the rights of Montana farmers, ranchers and landowners.https://t.co/ti1avWQqAc

— Steve Daines (@SteveDaines) January 3, 2023
Senator Dan Sullivan (R-AK) issued a press release saying the president "refused" to wait until the SCOTUS issued their ruling in the Sackett case which means everyone is "left in regulatory limbo." He also sees it as a threat to jobs and the economy, "which is on the verge of a recession."
Biden has ignored a SCOTUS ruling in the past regarding the lack of authority of the CDC to prevent tenant evictions during the pandemic.
What do you think? Is this another sign of the contempt being shown towards the high court by the Left?
Copyright 2023, WatchDogReport.org