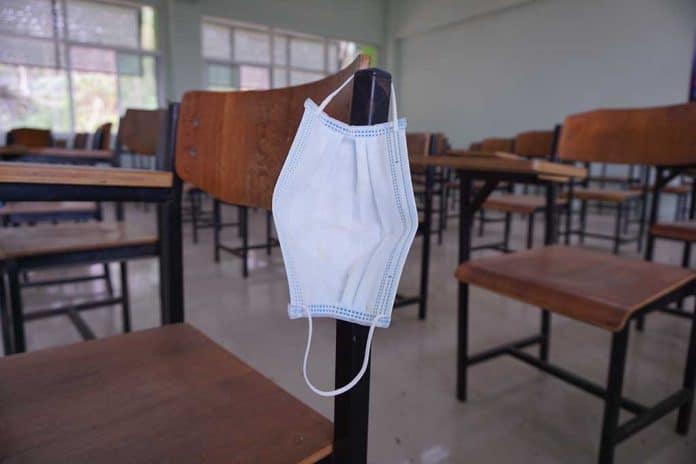 (WatchDogReport.org) – Last week, President Joe Biden kicked off Christmas week by scaring America. He held a press briefing about the spread of the Omicron COVID-19 variant and said unvaccinated people in the country were going to experience a "winter of severe illness and death." Despite his warnings about the virus, he declared schools will remain open.
Millions of American children are on winter break right now recharging their batteries. As they relax at home, Omicron has become the most dominant COVID strain in the country. The day after his doomsday address, Biden said schools must remain open during the new surge.
SCHOOLS: President Biden: "Last year we thought the only way to keep your children safe was to close our schools. Today, we know more and we have more resources to keep those schools open." pic.twitter.com/u5QsBxQiiO

— Forbes (@Forbes) December 21, 2021
Senator Tom Cotton (R-AR) responded to the president's remarks. He said Biden wants to get credit for the schools remaining open, but pointed out they're actually remaining open despite his policies, not because of them.
The Biden Admin wants credit for schools being opened and the vaccines.

Let's be clear: schools are open despite Biden, not because of him. Biden outsourced safety recommendations to the teachers' unions, prolonging closures.

And he had nothing to do with vaccine development. pic.twitter.com/4OvYHykx9t

— Tom Cotton (@TomCottonAR) December 21, 2021
Kids are scheduled to go back to school in January. During the previous surges, the spread in grade schools has been minimal. It's important to note that Omicron is reportedly more contagious than the previous variants. Although Biden claims he wants to keep classrooms open, he has reportedly not provided any guidance to school boards around the nation about how to deal with the spread of the new variant.
The mixed messages from the president about the threat level from the new strain, lack of guidance, and previous track record are leaving many people scratching their heads.
What do you think? Is the president being hypocritical when he claims it will be a "winter of death," but also says kids must stay in classrooms? Reply to your email and let us know what you think. We'd love to hear from you.
Copyright 2021, WatchDogReport.org