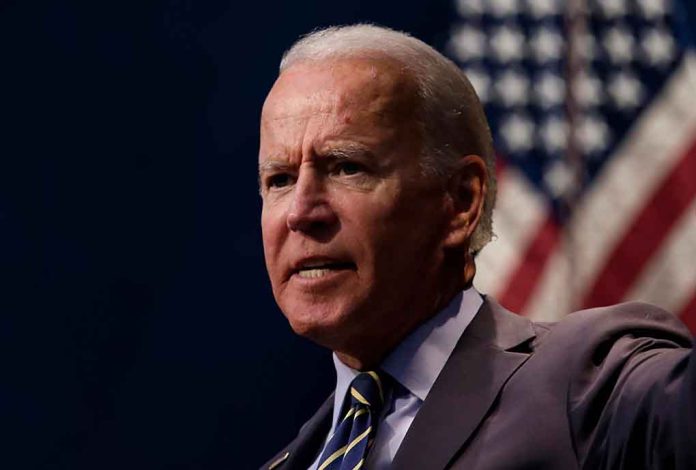 Biden Accused of Giving the Most Divisive Presidential Speech in American History
(WatchDogReport.org) – President Joe Biden has been accused of worsening divides in American society after giving a controversial speech last Wednesday. Republicans have also criticized the struggling president for trying to distract attention from his administration's own failures.
Biden gave the most DIVISIVE speech in American history two months ago, and tonight, he outdid himself once again. Biden is going to get served with a whole bunch of Democracy on November 8th. Democrats are going to be SWEPT OUT of power. On Tuesday, MAGA is going to WIN BIG!!!

— Ronny Jackson (@RonnyJacksonTX) November 2, 2022
On November 2, Biden spoke at Union Station in a talk that focused yet again on last January's Capitol riot. In an astonishing rant, the president claimed that American democracy is at stake, and the only way to protect it is to vote Democrat.
Ignoring the irony of saying there's only one acceptable way to vote in a democracy, Biden went on to claim that MAGA-linked Republicans are planning to deny the midterm election results if they're not happy with them. He conveniently forgot to mention Georgia gubernatorial candidate Stacey Abrams (D), who's refusing to confirm that she'll accept the result if she loses again.
Republicans quickly hit back at Biden, with House Minority Leader Kevin McCarthy (R-CA) accusing the president of "trying to divide and deflect" because he's scared to talk about his policies, adding, "The American people aren't buying it." Brigitte Gabriel of ACT For America called it "one of the most divisive speeches" ever given by a president, while Senator Marsha Blackburn (R-TN) said struggling Americans don't want to hear "another rambling speech" from Biden.
What did you think of the President's speech?
Copyright 2022, WatchDogReport.org