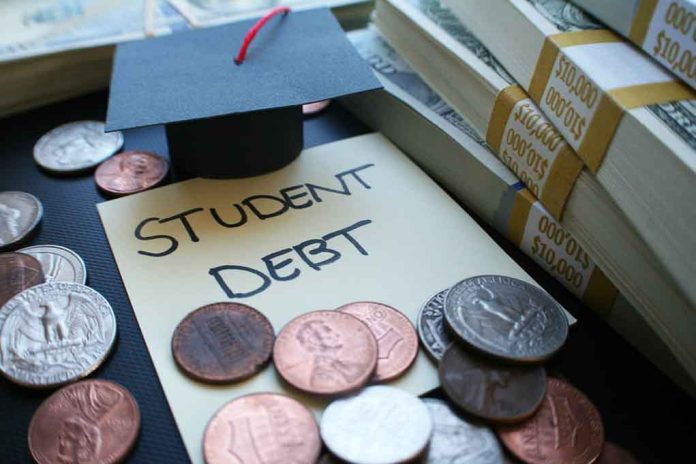 (WatchDogReport.org) – The Biden administration promises major changes to the federal student loan program that could eliminate the debt of tens of thousands of Americans. The plan addresses failures within the loan system's forgiveness policies and brings income-driven repayment (IDR) plans up to date.
US Secretary of Education Miguel Cardona said the new outline for loan forgiveness and repayment works in favor of those who have loans he called a "life sentence," according to Newsweek. Many of those borrowers should have had their debts reduced or eliminated under the Public Service Loan Forgiveness (PSLF) program. Under the new rule, 40,000 borrowers will qualify for immediate loan forgiveness. Another 3.6 million people will receive at least 3 years of credit towards their repayment goal.
"Biden to cancel student loans for government + nonprofit workers, such as teachers, healthcare workers, + military members, after 10 years of qualifying loan payments. The WH may make a larger decision regarding debt cancellation by the end of the summer" https://t.co/NcGculB70x

— Tara McGowan (@taraemcg) April 20, 2022
The new guidelines also address other failures of IDR plans. Lenders that place borrowers in forbearance without telling them they have other options, for example, may create situations in which people stay on repayment programs longer and spend more money than they should have. All told, 3.6 million people will be affected by the policy adjustments, and any credits deemed appropriate by the Department of Education will be immediate.
Addressing administrative failures may not be quite what the Left was thinking when President Joe Biden used "canceling student debt" as a campaign talking point. Will the new measures be enough to satisfy the progressive wing of his party, or will they demand even more?
Copyright 2022, WatchDogReport.org