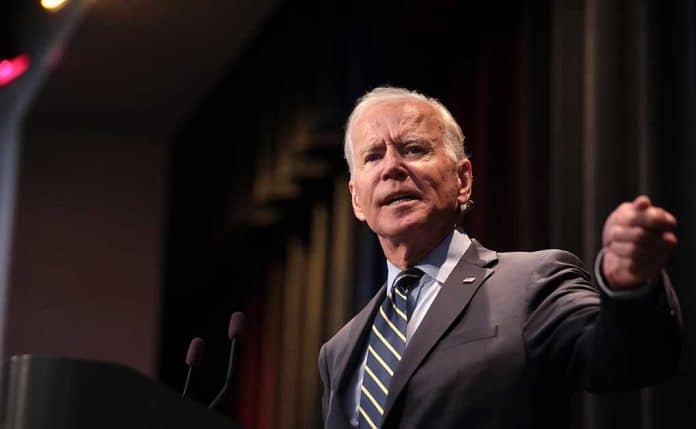 (WatchDogReport.org) – President Joe Biden's agenda has gone to the Senate to die. Between the infighting in his party and an even split in the chamber, it's been all but impossible to pass any of his major agenda items. As a result, Senate Majority Leader Chuck Schumer (D-NY) and the president want to force the legislation through by changing the rules.
On January 9, the Wall Street Journal published an op-ed by Schumer calling on Senators Joe Manchin (D-WV) and Kyrsten Sinema (D-AZ) to help the party end the filibuster to pass voting rights legislation. The majority leader cited January 6 as the reason the party needs to get rid of the Senate tool that forces lawmakers to get 60 votes to pass legislation.
Ironically, Schumer was one of the Democrats who spent years defending the filibuster, along with several of his Democratic colleagues in the Senate. Even Joe Biden has stood against changing the rules of our democracy to push legislation through without the established checks and balances. The Republican National Committee (RNC) posted a video highlighting the hypocrisy from the Left on the issue.
As Democrats seek to destroy the filibuster, Fox News' @BretBaier slams Dems for filibuster hypocrisy.

"Democrats used the used the filibuster 270 times, and one of them was to block the Justice Act, the police reform bill put forward by a Black Republican, Senator Tim Scott." pic.twitter.com/qz4Jyh1Qb3

— RNC Research (@RNCResearch) January 9, 2022
Democrats wanted to keep the rule when it didn't benefit Republicans, but now they want to kill it when it could work in their favor. Instead of working for the American people, the party is working to pass its own agenda – at all costs.
Do you think Democrats are changing the rules because of their principles? Or do you think they're trying to remove the filibuster because it's an obstacle to their agenda? Email us and let us know!
Copyright 2022, WatchDogReport.org