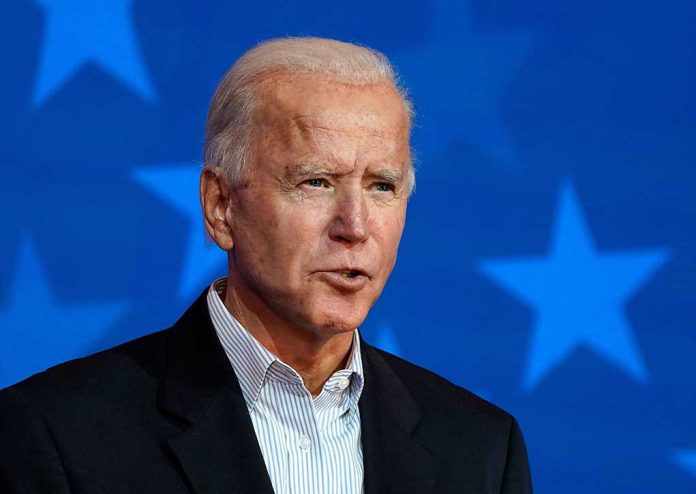 (WatchDogReport.org) – On Wednesday, May 10, the US Office of Personnel Management (OPM), which manages civilian employees of the federal government, proposed new regulations that would prohibit using an applicant's salary history in federal employment opportunities. The regulations would prevent the federal government from considering an applicant's previous compensation when establishing pay rates for new federal employees within several pay systems.
According to OPM, the proposed changes aim to promote "pay equity" by eliminating the disproportionate impact on women and minorities caused by relying on an applicant's salary history. The proposed regulations are part of the Biden administration's Diversity, Equity, and Inclusion push.
In a statement on Wednesday, OPM Director Kiran Ahuja said the new regulations show that those in the Biden administration "mean business" about promoting fairness, equity, and "attracting the best talent."
Ahuja argued that the new regulations would put the federal government in a better position to compete with other employers by ensuring that hiring is based on merit and skill rather than previous compensation.
The proposed changes would affect more than 80 federal agencies, which would be required to update their procedures and policies on pay flexibility. The systems impacted by the change include the General Schedule pay system, Administrative Appeals Judge pay system, Administrative Law Judge pay system, and Prevailing Rate systems.
Currently, 21 states have regulations limiting employers from using an applicant's compensation history, while some prohibit its use altogether.
Data from the US Department of Labor found that in states with salary history bans, minority new hires saw a 7.9 percent increase in pay.
In his FY2024 budget proposal, President Biden included an average 5.2 percent pay raise for military personnel and federal employees. This would increase from federal employees' 4.6 percent pay raise in Fiscal Year 2023.
Copyright 2023, WatchDogReport.org