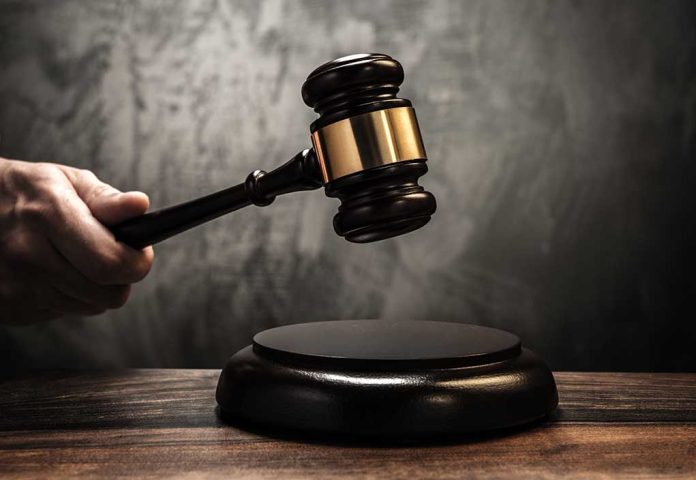 Biden LEAK Exposes Him – Thousands of Cases TOSSED!
(WatchDogReport.org) – The Washington Examiner published a stunning report alleging an egregious lack of national security on behalf of President Joe Biden and his immigration policies. Tens of thousands of illegals awaiting hearings on their immigration status will receive immunity on a technicality as their cases earn the coveted "administrative discharge" that gives them a free ride into the United States.
SCOOP: Biden administration quietly purging immigration court's 2 million caseload

ICE federal prosecutor who leaked the info calls it a 'de facto amnesty' because it slashes cases against those who illegally crossed the border before the 2020 election https://t.co/uOxMU3nNuW

— Anna Giaritelli (@Anna_Giaritelli) June 24, 2022
According to the report, Immigration and Customs Enforcement (ICE) attorneys began tossing cases almost immediately after Biden took office. Video obtained by the Examiner allegedly shows ICE legal advisor Kerry Doyle telling 1,200 prosecutors who to stop targeting. Only cases involving border crossers dating from November 1, 2020, and moving forward from there would get any attention.
All others would get what one attorney, who spoke to the Examiner on condition of anonymity, called "de facto immunity." He said ICE closed between 60,000 and 80,000 cases, and the Examiner estimates the pardons could reach one million in number by the 2024 presidential election. If that's true, it could signal what the Left often calls a "pathway to citizenship" that typically begins with someone coming to America illegally so their children can live here permanently and without risk of deportation.
A million new citizens could possibly affect the political landscape of the country. But certainly, nobody would stoop so low as to allow possible criminals into America just for votes, would they?
Copyright 2022, WatchDogReport.org