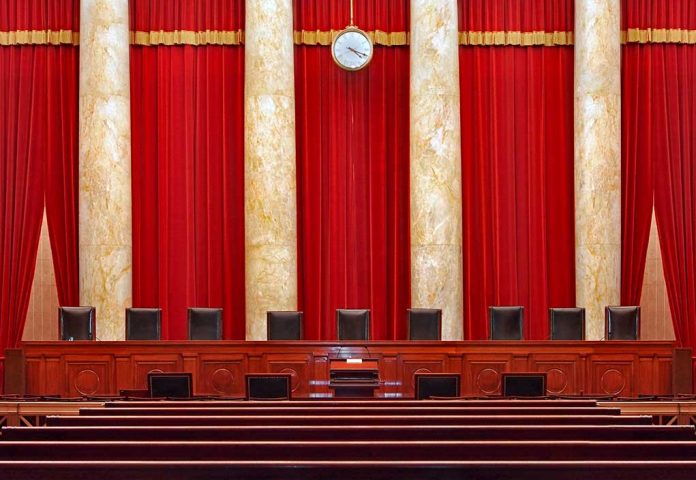 (WatchDogReport.org) – The Biden administration said it has formally asked the US Supreme Court to intervene after a federal appeals court decision that partially reversed the suspension of a Food and Drug Administration approval for a widely used abortion drug. Nevertheless, the court didn't fully grant the request, so it could entirely nullify the ruling.
In the statement, US Attorney General Merrick Garland said that the US Department of Justice would turn to the Supreme Court after the New Orleans' 5th Circuit Court of Appeals issued a ruling on Wednesday night that partially overturned a ruling from District Judge Matthew Kacsmarky, who decided to pause the FDA approval of the abortion drug mifepristone.
Garland explained that the Department of Justice disagrees with the 5th Circuit's decision to deny part of their stay pending appeal request. He added that the department will seek the Supreme Court's emergency relief to protect the FDA's "scientific judgment" and defend US citizens' access to reproductive care.
The Biden administration's announcement came after conflicting decisions from some federal judges in Texas and Washington, which raised the chances that the issue would eventually go before the Supreme Court.
According to the Wednesday night ruling, the abortion drug can only be used until the seventh week of the woman's pregnancy and cannot be mailed. This ruling came a week after US District Judge Thomas ruled that the FDA was obligated to allow the mifepristone in 17 Democrat states across the country.
Judges Andrew Oldham and Kurt Engelhardt, appointed during the Trump administration, agree with the restrictions. On the other hand, Judge Catharine Haynes, appointed during the George W. Bush administration, said she was entirely opposed to regulating mifepristone.
The suspension of this chemical abortion drug followed a suit from different pro-life organizations, including the Alliance for Hippocratic Medicine. Alliance Defending Freedom's lawyers legally represented each of these groups.
Copyright 2023, WatchDogReport.org