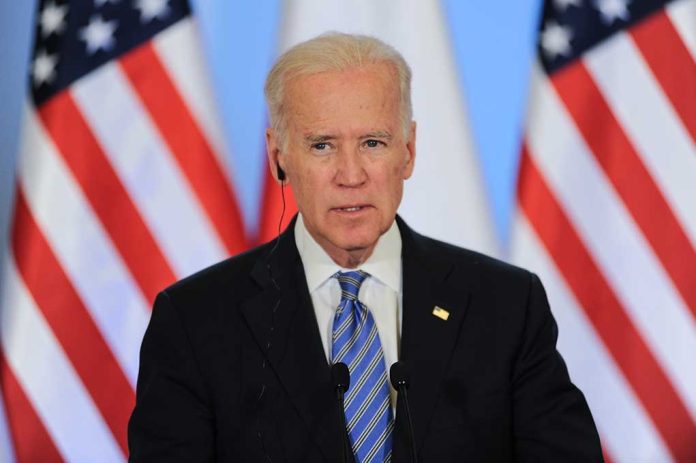 Biden DISASTER – House of Cards Begins to Crumble!
(WatchDogReport.org) – The origins of SARS-CoV-2, Hunter Biden's laptop, and election security all have several things in common, like the labels "misinformation" and "fake news" slapped on conservative talking points related to the matters during the 2020 presidential election cycle. They're also a part of a lawsuit that Missouri and Louisiana have filed against President Joe Biden and other government officials. The judge in the case just handed the states a victory in their request for documents.
BREAKING: In MO and LA's lawsuit against the Biden Admin for allegedly colluding with social media companies to censor speech, the Court just ordered DOJ to produce records from key WH & HHS officials like Dr. Fauci, the WH Press Secretary, and others. pic.twitter.com/vifoC2WwJS

— Attorney General Eric Schmitt (@AGEricSchmitt) September 6, 2022
As part of a lawsuit, one party may ask any of the others to answer a list of questions known as interrogatories and to produce documents relating to the case. The two attorneys general involved in this particular lawsuit asked the court to order Dr. Anthony Fauci and White House Press Secretary Karine Jean-Pierre, along with several other officials, to answer questions they originally didn't and to supply emails they may have exchanged with social media companies. The judge did.
According to the original complaint filed with the federal court, the plaintiffs contend the "defendants… directly coordinated and colluded with social media platforms" in censoring and suppressing the freedom of speech. While this in itself may have been given a "fake news" label just recently, Meta CEO Mark Zuckerberg's admission that Facebook restricted stories about the president's son's computer based on lies from the FBI paints the court battle in a whole new light.
Copyright 2022, WatchDogReport.org