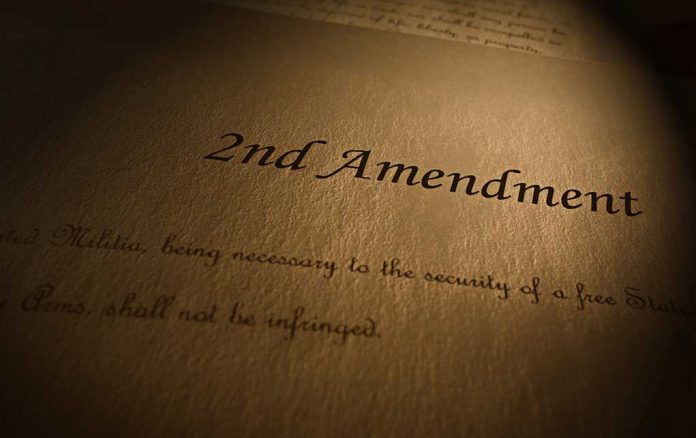 (WatchDogReport.org) – On March 14, President Joe Biden issued an Executive Order (EO) with a focus on reducing gun violence in America and making communities safer across the country. The order referenced the Bipartisan Safer Communities Act passed in June 2022. Biden called on several governmental offices to submit a report within 60 days detailing their plans to implement the new law. The US leader also asked Congress to take more "action to reduce gun violence" by instituting harsher gun control policies.
The NRA asserted that the government should target criminals who commit crimes with guns and not law-abiding gun owners. President of the National Association for Gun Rights, Dudley Brown, called the move an "all-out assault on the Second Amendment," vowing to halt the order in its tracks.
Crimes are committed by criminals. Until President Biden and his allies decide to go after violent criminals, violence will continue to spiral out of control as it has.

The focus of our laws and efforts should be on the criminal element and not on law-abiding Americans. pic.twitter.com/UBaduGymcF

— NRA (@NRA) March 14, 2023
The National Rifle Association Institute for Legislative Action (NRA-ILA) also responded to the EO, calling it a vague move that has no real impact to limit Second Amendment rights for Americans. However, the group declared that the order proves the current executive branch of the US is antagonistic about gun ownership. The EO is mainly a measure to push the implementation of laws already on the books because the president can't move further with gun moves without the approval of Congress.
The Executive Order called on the attorney general (AG) specifically to formulate and implement a plan to address those who are buying and selling firearms in the United States. Biden wants the AG to figure out who is dealing with firearms, make sure they are complying with Federal background check requirements, and that only those licensed are continuing in the "business of dealing" in the gun trade.
Biden cited the number of mass shootings, domestic violence cases, accidental shootings, and suicides as reasons for his recent order, calling on Congress to also implement stricter gun laws. The leader suggested banning assault weapons and high-capacity magazines, universal background checks, and called for the funding of the Safer America Plan.
Copyright 2023, WatchDogReport.org