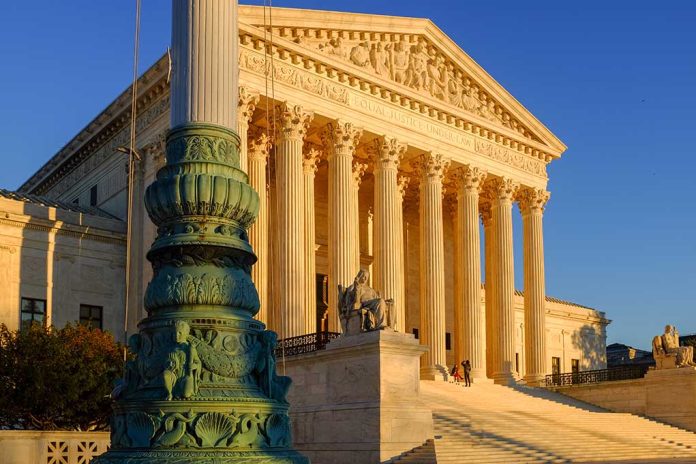 (WatchDogReport.org) – In 2020, when the Senate confirmed Amy Coney Barrett to the Supreme Court, Conservatives were gleeful. Former President Donald Trump had successfully nominated three conservatives justices to the court, cementing a six to three majority for the Right. Or, did he?
Shapiro questions 'high hopes' for 'markedly unambitious' Barrett and Kavanaugh as SCOTUS ends termhttps://t.co/AYRw2SYi3e

— Fox News (@FoxNews) July 12, 2021
On July 11, Ben Shapiro expressed doubt that Trump's three justices were as conservative as people once thought. The first term with all three justices just wrapped up, and the court did not rule the way many Republicans had hoped they would on a number of cases. For instance, the high court upheld Obamacare again. The justices also ruled in favor of the LGBT community on two cases, including upholding lower court rulings allowing transgender students to use the bathrooms of their choosing.
Shapiro told Fox News the Right has "seen little from either Barrett or [Brett] Kavanaugh to justify conservatives' high hopes for them." He said that they failed to provide wins for Conservatives on a number of issues.
It should be noted that when Trump chose the justices, he did so with the expectation they would follow the law. That's why his team hammered home that he didn't know how they would rule in certain cases. So, even though Conservatives might not be happy with each ruling, there's some comfort in knowing that the justices are not ruled by their own personal political beliefs.
Copyright 2021, WatchDogReport.org