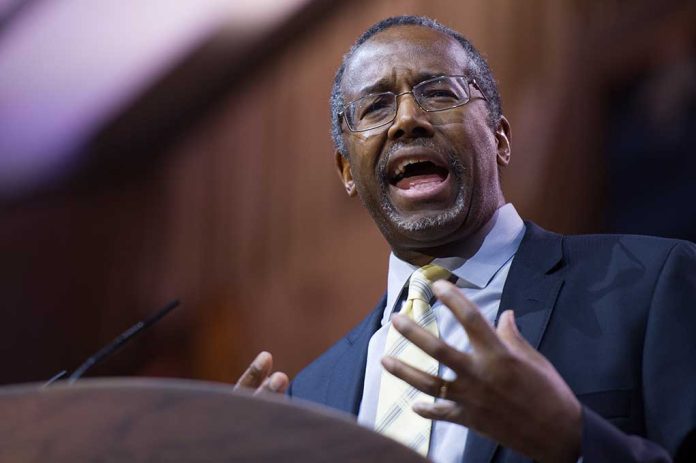 (WatchDogReport.org) – On August 3, CDC Director Dr. Rochelle Walensky issued yet another eviction moratorium. The health agency did so even after a Supreme Court ruling that a lower court was correct when it decided the eviction ban was likely unconstitutional. Former HUD Secretary Ben Carson is now calling out the CDC for issuing the directive.
On August 9, Carson told Newsmax's "Cortes & Pellegrino" he believes the eviction moratorium is "not legal." He explained that, when former President Donald Trump enacted the first ban, the pandemic was far worse; a vaccine didn't exist. In a separate interview, Carson warned of a shift to a "totalitarian-type government."
.@RealBenCarson to #FoxFriendsFirst: America is heading towards a "totalitarian-type government" thanks to government handouts.
https://t.co/EiaTYX3ZO9

— Fox & Friends First (@FoxFriendsFirst) August 6, 2021
Carson isn't alone in his criticism. Republicans across the country have spoken out against the CDC order. Fox News host Tucker Carlson said President Joe Biden created a situation where people no longer own their own property. Rep. Bob Gibbs (R-OH) sent a letter to House Republicans asking them to consider impeaching Biden over the moratorium.
In addition to the criticism from the Right, a group of landlords is suing the president to halt the moratorium. While renters received relief rent payments, the same grace was not extended to homeowners. It has created a situation where they aren't being paid the rent they're owed, but they still have to pay their mortgage. How is that fair?
Copyright 2021, WatchDogReport.org