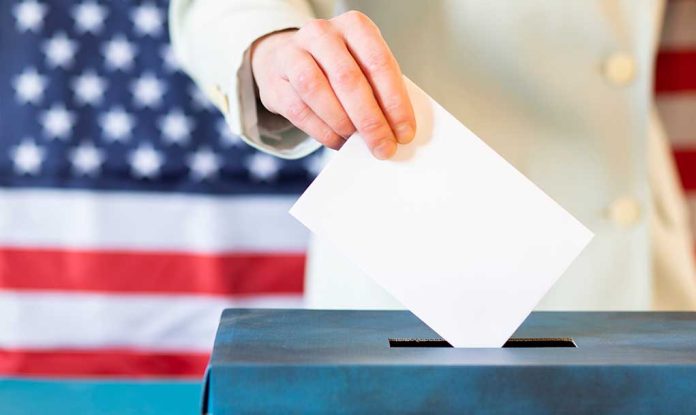 (WatchDogReport.org) – The Maricopa County, Arizona election audit has been contentious to say the least. Democrats and some Republicans have questioned the methods used by Cyber Ninjas, the independent firm hired to carry out the probe. The GOP-led Maricopa County Board of Supervisors has been especially vocal about the process. Conservatives in the state Senate pushed back on the criticism, insisting the firm has it under control.
While lawmakers argue over whether the audit is being run by properly trained professionals, another fight is taking place in court. Multiple lawsuits demanded the state Senate publicly release records related to the audit. Lawmakers refused, but now they might not have a choice after a ruling by the Arizona Supreme Court.
The Audit
The 2020 presidential election was rife with allegations of fraud. The Arizona Senate heard some of the allegations of irregularities related to the state's most populous county and wanted to make sure only legal votes counted. The GOP set out to reassure the public that their votes mattered.
Republicans hired the firm Cyber Ninjas to carry out an extensive audit. For months, the private company has worked to prove the election was fraud-free.
The Lawsuits
American Oversight, a nonprofit group, and news organization The Republic both sued for access to the records. The suits insisted the public had a right to the information. The plaintiffs in both of those cases received favorable judgments in Maricopa County Superior Court.
In July, Superior Court Judge Michael Kemp, who ruled on the American Oversight case, spoke to a lawyer representing the Republican-led Senate, asking, "Isn't the public entitled to know who is paying for this, what [Senate] President [Karen] Fann referred to as a constitutional and legislative function, this important constitutional duty?"
Lawmakers appealed the rulings to the state Supreme Court, insisting the requests for records weren't covered under the Arizona Public Records Law. They argued that although the government has a duty to hand over records, private companies do not.
Arizona Supreme Court
On September 14, the state's high court ruled the Senate must hand over the information requested by the plaintiffs. The justices didn't issue an opinion — they just refused to take up the GOP lawmakers' appeal. They also threw out a stay that allowed the Senate to withhold the records pending an outcome of the case.
Republican Senate President Fann said she's speaking to her attorney about how to best comply with the court order. She told The Arizona Republic she's worried the Supreme Court's decision "could open up a whole new precedent" forcing companies to reveal "private communications between themselves and anyone that asks under a [public records] request."
The Senate hasn't revealed the audit results, yet.
Copyright 2021, WatchDogReport.org