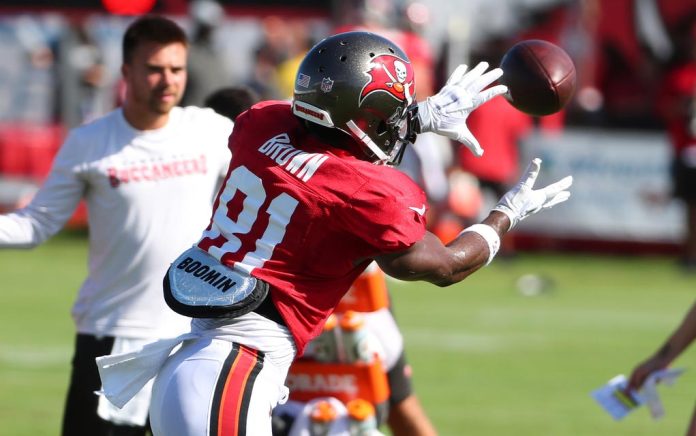 (WatchDogReport.org) – Over the last several weeks, multiple NFL players have faced backlash for allegedly misrepresenting their vaccination status. That includes two players on the Tampa Bay Buccaneers, the defending Super Bowl champions.
On December 2, the NFL announced suspensions of star Antonio Brown, his teammate Mike Edwards and free-agent John Franklin III for three games. The suspensions came after the league learned the men were allegedly using fraudulent COVID-19 vaccine cards.
.@NFL Suspends Three Players for Violating NFL-@NFLPA COVID-19 Protocols: https://t.co/IZRlpAsJTe pic.twitter.com/g0QVRu42Hf

— NFL345 (@NFL345) December 2, 2021
Bucs coach Bruce Arians told reporters that his team was 100% vaccinated in September. That later proved not to be the case after an NFL investigation discovered the three players were allegedly using forged vaccine cards.
The three aren't the only high-profile players not to get the vaccine. Green Bay Packers Quarterback Aaron Rodgers also chose not to vaccinate. However, the legendary quarterback didn't lie to his team or league about his status. He also did not use a fake vaccination card, which is allegedly why the Bucs' players were suspended.
Fake vaccination cards are becoming more popular as people are forced to get the jab or face the possibility of losing their jobs. However, it's important to note using a fraudulent card with the seal of a government agency on it is a crime. Authorities are warning against using fake cards.
After the announcement of Brown's suspension, his attorney Sean Burstyn released a statement saying the player is vaccinated.
Copyright 2021, WatchDogReport.org