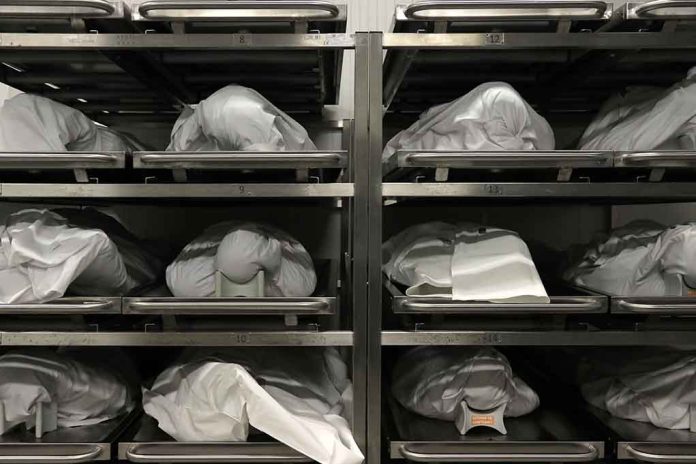 Genocidal ATTACK – Hundreds Dead!
(WatchDogReport.org) – Witnesses in the Oromia region of Ethiopia say rebels killed more than 200 people there in a genocidal move. The victims, mostly ethnic Amhara, were buried in mass graves after being "killed like chickens." Federal troops secured the site, but it was already over.
Witnesses Say More than 200 Killed in Ethiopia Ethnic Attack | https://t.co/io2fFwm0VV https://t.co/QIWF3rGwyC via @Newsmax

— James Stephens (@Jamesw74) June 19, 2022
Residents blamed the Oromo Liberation Army (OLA) for the attack. OLA spokesman, Odaa Tarbii, said the organization wasn't involved. He claims federal troops destroyed the village and murdered all of those people because they showed support for the OLA and that there were no OLA fighters in the area at all. According to at least two witnesses to the alleged crime, that is not the case.
One witness told the Associated Press that he had counted 230 bodies and, while the federal troops seem to have things under control, he fears what will happen when they leave. The residents of the area settled there more than 30 years ago. Now, he fears they'll need to find a new place to live.
The Amhara are the second-largest ethnic group in Ethiopia, making them a common target for bigotry-based brutality. The Ethiopian Human Rights Commission, a government-appointed entity, called on the federal government to fix the problem.
Copyright 2022, WatchDogReport.org