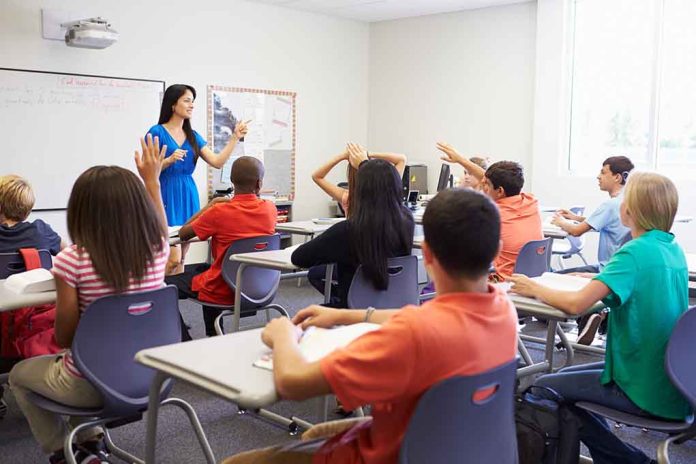 (WatchDogReport.org) – The Maryland Comprehensive Assessment Program (MCAP) is a testing assessment that shows the proficiency of students in language arts and mathematics for grades three through eight. There are also assessments in high school for Algebra I and English 10, which are required for graduation in The Old Line State.
On January 24, the Maryland State Department of Education released its spring 2022 MCAP results, and the news wasn't good. The tests showed only 7% of eighth graders who took the test were proficient in math, and only 14% overall achieved expected standards in Algebra 1. A few weeks later, Fox News Baltimore reported Project Baltimore took a deeper dive into the data with a focus on Baltimore City schools. The group reportedly found that zero students evaluated across 23 schools were proficient in math, a dismal output.
Parents are understandably shaken by the news.
Baltimore parent demands action after 23 schools report no math proficiency: 'Systematically failing'https://t.co/9jMQf6lcPx
This is what you get when elect left wing candidates.

— OneSmallVoice 🇺🇸🇺🇸🇺🇸 (@SmilingOutrage) February 13, 2023
Davida Allen, who has a child in the city's school system, recently appeared on Fox News. The concerned mom said parents need to get involved and hold "administrators accountable" for the dismal results. Allen wondered how the schools were spending tax dollars, if not on improving student education. She pointed out the success differences between city schools and those in other Maryland counties, asking why Baltimore City is "systematically failing" its kids while other parts of the state are thriving.
Jovani Patterson, who lives in Baltimore, suggested parents remove their kids from the failing schools — a move that's not possible for many. The Baltimore Sun reported that Patterson recently filed a lawsuit in Baltimore City Circuit Court, stating the school system is failing its students in Charm City. Gwendolyn Chambers, a representative for the city's schools, responded to the suit, saying officials would look into the matter.
Maryland Governor Wes Moore (D) weighed in on the math proficiency news saying the state needs to "use its assets" to "unlock [Maryland's] potential" by focusing more on improving education.
Copyright 2023, WatchDogReport.org