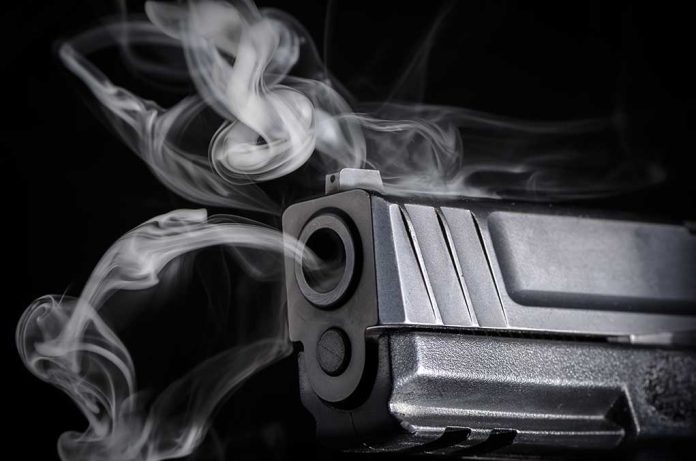 Assassination Attempt Reported by Putin Critic
(WatchDogReport.org) – Russian President Vladimir Putin has taken a lot of heat for his invasion of Ukraine in February, but that's not the only controversy he's found himself embroiled in over the past year. Vladimir Osechkin is the leader of a Russian human rights organization called Gulagu.net. He released video footage purportedly taken inside Russian prisons documenting alleged torture and rape by authorities. He now says that he and his family have escaped an assassin's bullet through a combination of luck, training, and quick reflexes.
#Russian human rights activist Vladimir Osechkin (founder of the website https://t.co/oCvsXib2qI, known for exposing torture in #Russia) said that an unknown assassin tried to shoot him in Biarritz, France. Osechkin survived because he saw a red dot in time and fell to the floor. pic.twitter.com/g0m7mnx2hQ

— NEXTA (@nexta_tv) September 20, 2022
Last November, Osechkin was reportedly added to a database of those wanted for war crimes by the Russian ministry of the interior. While no reason was given, it's not difficult to see a possible connection. Osechkin says he was home with his wife and children in Biarritz, France, on September 12, when he noticed a red dot tracking along the wall towards him, and the family sprang into action. Having been warned of a possible attempt on his life, he says they had all been coached to turn off the lights, close the window shutters, and hit the floor.
Osechkin claims neighbors and police officers heard the gunshots his family eluded. However, regional prosecutors from Bayonne have said: "no objective element allows us to support the hypothesis" of an attempted assassination.
Copyright 2022, WatchDogReport.org