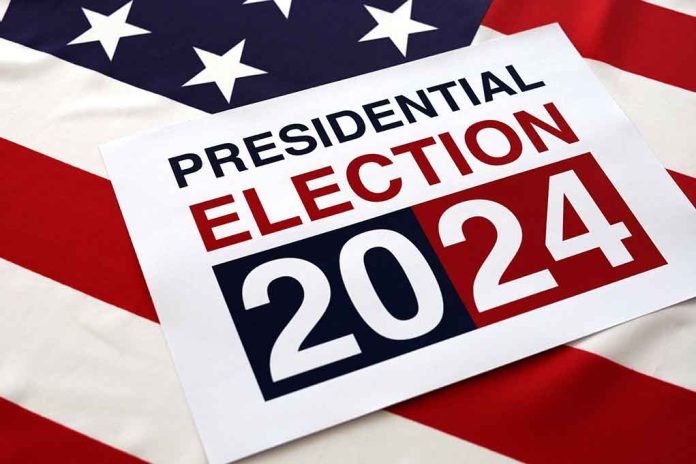 (WatchDogReport.org) – With 2024 right around the corner, the presidential race for the White House is heating up. So far, a handful of people have already entered the race, and more will presumably make official declarations heading into the summer so that they can get their campaigns underway. On the Democratic side, only one person has registered to run — self-help author Marianne Williamson — who also ran in 2020.
The Republican side is a little more crowded, with former President Donald Trump, former Mayor Steve Laffey, ex-Governor for South Carolina Nikki Haley, entrepreneur Vivek Ramaswamy, and businessman Perry Johnson all on the primary ticket. On April 2, one more GOP candidate announced he will also run for the White House in 2024 — former Arkansas Governor Asa Hutchinson.
Who Is Asa Hutchinson?
Hutchinson is a 72-year-old man from Arkansas who started his career as the city attorney in his hometown of Bentonville before moving to the public arena. In 1982, former President Ronald Reagan appointed him as a US attorney in Arkansas — he was reportedly the youngest in the nation at the time serving in such a position. The lawyer then went on to serve in the House, where he represented his home state until he became part of former President George W. Bush's administration in the early 2000s. At that time, he held the position of DEA administrator and undersecretary of the Department of Homeland Security. He served as governor of The Natural State for two terms.
During his interview with Jonathan Karl, where he announced he would run for president, Hutchinson said he had a long, consistently conservative record, full of optimism and common sense that he thinks the country needs in a president. He told Karl that the political environment right now is "unpredictable," and he hopes his experience and record resonate with Americans as he offers a viable alternative to Trump — who is still the Republican frontrunner.
Thoughts on Trump
The politician said Trump's indictment is only adding to the "unpredictability" of the current political climate. Hutchinson stated he wasn't looking to run an anti-Trump campaign but admitted he would not support the former leader for another stint in the Oval Office.
He believes Trump should drop out of the race to concentrate on defending himself in court. Hutchinson feels that no one person is more important than the office of the presidency, so the former US leader should step aside in light of his indictment. The politician said the whole thing is "too much of a sideshow." Ultimately, however, he said the decision for who will run the country next is up to the voters.
Copyright 2023, WatchDogReport.org