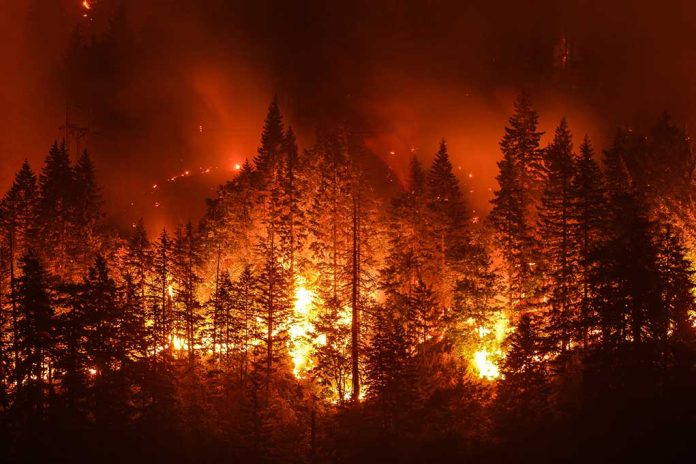 ARSONIST Linked to Multiple Fires Found TIED to a Tree!
(WatchDogReport.org) – When reports came into Curry County, Oregon, about brushfires being set by a man walking along a gravel road, the sheriff sounded the alarm with other agencies, including firefighting helicopters. The quick actions of his staff may have stopped a major blaze from erupting, and the quick thinking of three civilians may have prevented the suspect from escaping.
The suspect had to be transported by ambulance after sustaining injuries.

#BureauofLandManagementBLM #crime #Fire #Oregon #police #USnews https://t.co/uMBiBRZQx8

— Conservative Tribune (@conserv_tribune) July 28, 2022
Trennon Ray Smith has been named as the suspect for starting two different fires, and he's being held in the county jail on two counts of first-degree arson. Court records indicate he was to have a hearing before a judge at 9 a.m. on July 29.
According to Sheriff John Ward, three unnamed local residents caught up with Smith and subdued him until police arrived to take him into custody. Faced with capture, he reportedly became combative, which, considering the 3 to 1 odds, could explain why he had to be treated on scene by an ambulance crew for minor scrapes and bruises.
The three who detained Smith needed to keep him from trying to escape, so they tied him to a conveniently-located tree.
Considering that Smith allegedly tried to start a forest fire that could have consumed the tree, there is a sense of poetic justice that the heroes used one to hold him in place.
Copyright 2022, WatchDogReport.org