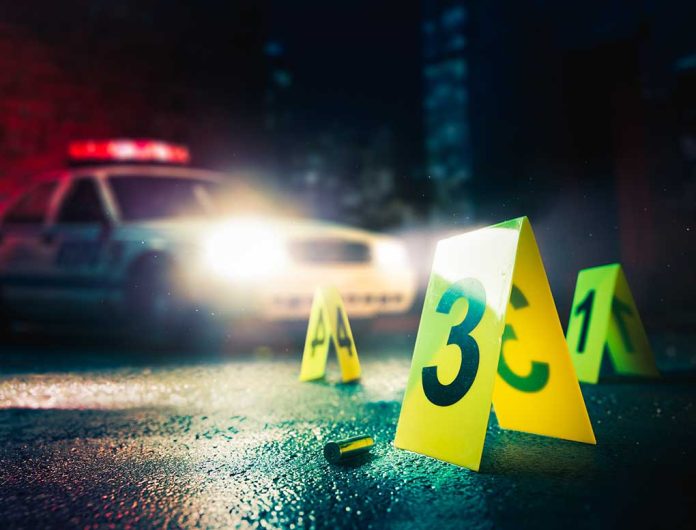 (WatchDogReport.org) – Surveillance video from the Turnberry Towers, an apartment building in Las Vegas, shows a man wearing a helmet and carrying a rifle shooting through glass doors and entering the lobby of the building. Moments later, the same man is struck by gunfire from someone that cannot be seen in the footage. The subject with the rifle was effectively stopped from doing any harm.
Reports of this incident are confusing and lack details. For example, the Las Vegas Police Department called this an "isolated incident" without providing any further information. The arrest report eventually identified the subject with the rifle as 32-year-old Andrew Warrender, the nephew of a resident.
The report included information obtained from surveillance footage. Warrenton entered the lobby of the building and fired his weapon. The weapon malfunctioned when he attempted to fire a second time. He was aiming at an employee. The employee shot back, and Warrender was injured. The employee detained the injured Warrender at gunpoint until police arrived, potentially saving many lives.
News reports indicate the unidentified worker who stopped Warrender was employed as a security guard. The weapon used to stop Warrender was allegedly not required for the individual's job. The employee disclosed that he carried the gun, a .9mm Smith and Wesson, by choice.
Another employee may have also saved lives during this incident. According to Benjamin Teal, a local resident, a valet informed him of the dangerous situation as he arrived in the area and instructed him to leave. Teal left and went to a basement area, where he stopped and heard multiple gunshots.
Warrender is currently being held without bond and is scheduled for court on July 18.
Copyright 2023, WatchDogReport.org