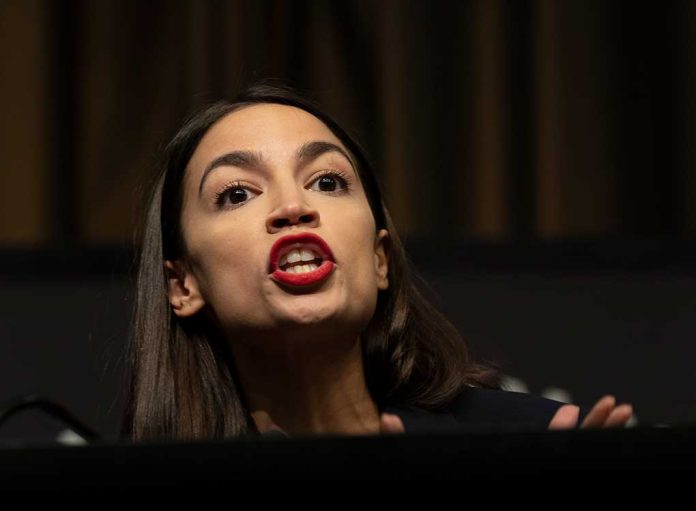 (WatchDogReport.org) – US Rep Alexandria Ocasio Cortez (D-NY) and other House progressives want Supreme Court Justice Clarence Thomas to resign or be impeached. The demand comes as text messages between Thomas' wife, Ginny, and former President Donald Trump's Chief of Staff, Mark Meadows, allegedly revealed that the two discussed the 2020 election.
Congress must understand that a failure to hold Clarence Thomas accountable sends a loud, dangerous signal to the full Court – Kavanaugh, Barrett, & the rest – that his acts are fair game.

This is a tipping point. Inaction is a decision to erode and further delegitimize SCOTUS.

— Alexandria Ocasio-Cortez (@AOC) March 29, 2022
AOC believes that Ginny Thomas' connection to Meadows and the Trump administration constitutes a conflict of interest. As Justice Thomas was the sole dissenter in a case involving the release of official White House documents from the Trump administration, the congresswoman believes he's biased.
Mrs. Thomas, a staunch Conservative and Republican activist, came clean to The Washington Free Beacon about her politics, her husband, and the events of January 6, 2021. She says that while her husband shares her values, they have different lines of work and don't discuss it with each other. Mrs. Thomas admits that she attended the White House rally on January 6, but said it was cold, so she went home early; she did not participate in the events at the Capitol.
Mrs. Thomas' support for Trump, coupled with her high-profile marriage, puts her in a precarious position in the public eye. While she continues to take steps to improve her persona, such as deleting her Facebook page, it will most likely prove difficult to escape the stigma created by the Left, particularly Progressives.
Copyright 2022, WatchDogReport.org