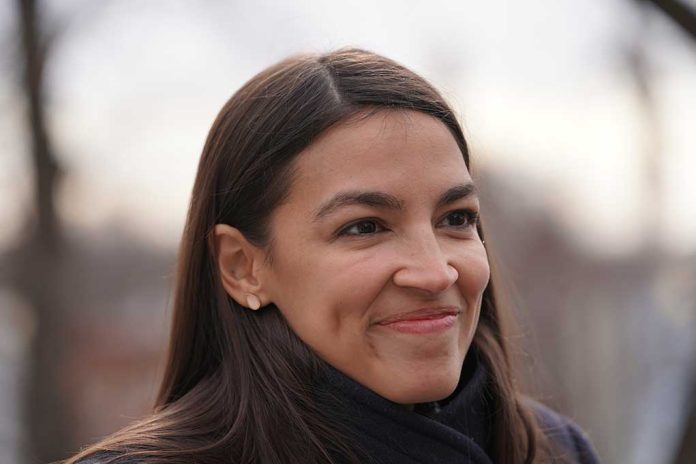 Clinton Advisor Drops Ocasio-Cortez 2024 Bombshell
(WatchDogReport.org) – Fans of the "Harry Potter" franchise will know that Lord Voldemort was "he who must not be named" because he was the Big Bad of the fictional universe. Former President Donald Trump seems to hold that position in the hearts of many Democrats. From the Republican point of view, there are several contenders, and Representative Alexandria Ocasio-Cortez (D-NY) would be one of the front runners. The angst in the Red States across the country would likely soar past that of Hogwarts if the speculations that she may try to run for president in 2024 come true.
Will She or Won't She?
The Congresswoman's birthday is October 13, 1989, which means that she would turn 35 — the minimum age for POTUS, according to the Constitution — less than a month before election day. Dick Morris, a former friend and top advisor to Bill Clinton during his days as governor of Arkansas and president, floated the idea during his television show.
Morris pointed to several reasons why AOC could be a viable candidate, such as the deplorable favorability ratings of President Joe Biden, which seems to sink with every new poll. There's also the fact that Biden will be 81 years old by then, and her ethnic heritage could be an attractive selling point to the Latinos who have been turning to the Republicans in droves.
Silence Speaks Volumes
Even though the president's approval numbers are plummeting fast, most people considered as potential candidates have said they would defer to Biden if he chooses to run for a second term; AOC has not. Asked if she would give him an endorsement for a 2024 run at this time, she has refused to give a straight yes or no.
The Twitterverse has taken her refusal to publicly back President Biden as a sure sign that she plans to run, with some suggesting it was one of the main reasons for her accepting her boyfriend's marriage proposal. The Washington Post recently ran an article ranking who it believes would be the top prospects for the nomination, placing her at number 10.
Love Her/Hate Her
Public opinion can be a fickle thing, and because she makes no bones about being a Socialist, that makes her a polarizing figure. Statista did a survey in May asking, "do you have a favorable or unfavorable opinion of" AOC? The results were:
Very favorable 16%
Somewhat favorable 19%
Someone unfavorable 9%
Very unfavorable 33%
Don't know 24%
On the other hand, according to YouGov America, for the 2nd quarter of 2022, she has a very high name recognition number at 86%, with 43% giving her a thumbs up. In 2019, people were asked a hypothetical on whether or not they would vote for her if she had been eligible then, and 57% of those who self-identified as Democrats said they would at least consider it.
It's clear that over the years, AOC has gained popularity with her party's faction. Whether that will lead to a presidential run remains yet to be seen.
Copyright 2022, WatchDogReport.org