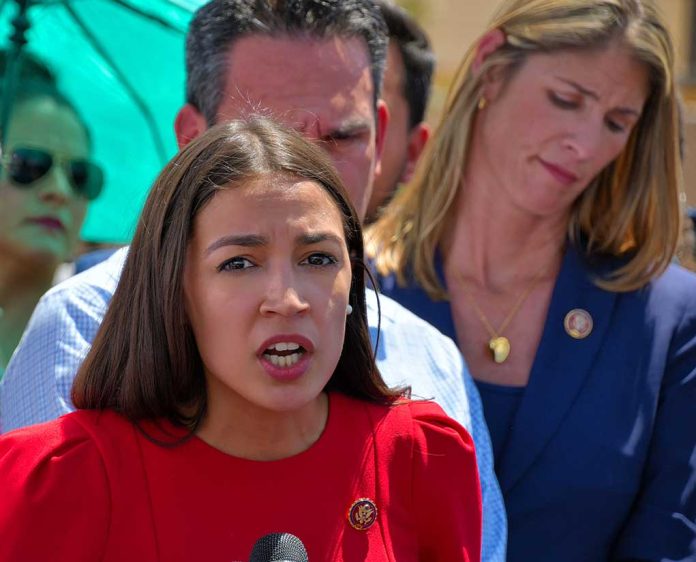 Ocasio-Cortez FINED – Ordered To Pay!
(WatchDogReport.org) – Rep. Alexandria Ocasio-Cortez (D-NY) continues to rack up fines over an unpaid tax debt from New York State. A now-defunct business founded by her has an outstanding tax warrant from 2017. As a result of her failure to pay, the amount AOC owes has ballooned by more than half.
NEW: New York state slapped a $1,618 tax warrant against AOC's defunct business, Brook Avenue Press, five years ago today.

AOC has yet to pay a penny of her overdue corporate tax bill. Her tax warrant has swelled to $2,461 as of today.@dcexaminer https://t.co/undrd8b9E2

— Andrew Kerr (@AndrewKerrNC) July 6, 2022
In 2018, AOC filed a financial disclosure with the House stating that she founded the company in question, Brook Avenue Press, in 2012. The state dissolved the company in 2016, shortly before her run for Congress. The young lawmaker says she learned of the issue after being sworn in.
According to the Washington Examiner, the debt now stands at $2,461, up from its original $1,618. AOC apparently originally intended to pay her taxes, but has since declined. Her spokeswoman, Lauren Hitt, told the New York Post that the congresswoman believes the debt is an error and she's working to resolve it.
AOC having tax issues may seem a bit ironic, considering her affinity for taxation in general. Her infamous "Tax the Rich" gown and outspoken "progressive" views have her on board with the Left, advocating for taxes of up to 70% for those who achieve the American dream of economic prosperity. Her desire to tax the rich apparently hasn't filtered down to her own situation. With an income of $174,000 per year, the woman calling for the wealthy to pay had little issue asking for raises for her staff and cost of living increases for herself in the thousands, all on the taxpayer's dime.
Before the congresswoman asks others to pay a majority of their earnings to the government, perhaps she should pay her own debts first. Do you agree?
Copyright 2022, WatchDogReport.org