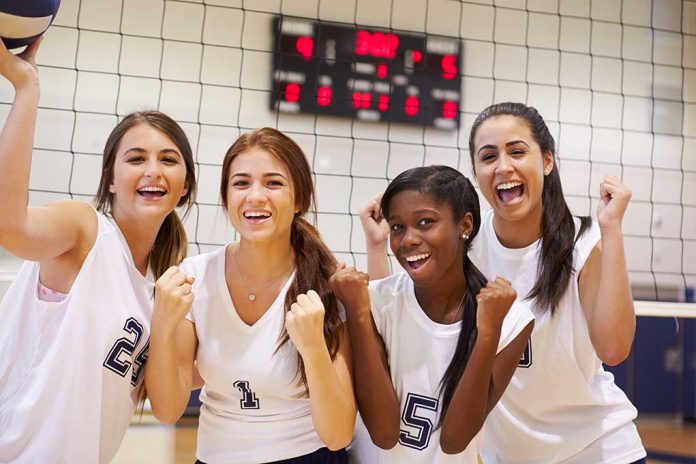 New State Law Keeps Woke Out Of Women's Sports For Good
(WatchDogReport.org) – In 2022, the country saw the progressive liberal agenda move past protecting girls and women who participate in school athletics to championing the cause of the LGBTQ+ community. William Thomas went to the University of Pennsylvania to join its men's swim team; at some point, he decided to "transition" to female with the name Lia and began to compete with the women's team — and unsurprisingly began shattering records. The issue quickly became politicized and red states began mobilizing, with South Carolina now becoming the 16th state to pass a law that requires a person to compete in alignment with their biological sex at birth.
Governor Henry McMaster signed into law the "Save Women's Sports Act" that requires all public elementary, secondary, and postsecondary schools to divide athletes by the sex indicated on a birth certificate that was "filed at or near the time of the students birth." The sole exception is in a case where there are only teams for men and boys in particular sports that a female wishes to pursue.
The Save Women's Sports Act is now the law of the land in South Carolina. We have to do everything we can to protect the young men and women in our state who choose to pursue athletic competition, and that's why I proudly signed this bill into law yesterday.

— Gov. Henry McMaster (@henrymcmaster) May 17, 2022
The measure also requires that private schools and institutions that compete against their public counterparts adhere to this for those teams. Caitlin Jenner — who won the Olympic decathlon for the United States as Bruce — is uniquely qualified to speak on the subject, and has repeatedly said that Thomas, and by extension the movement, does harm to women's sports. It appears that 16 states, so far, agree with her.
Copyright 2022, WatchDogReport.org