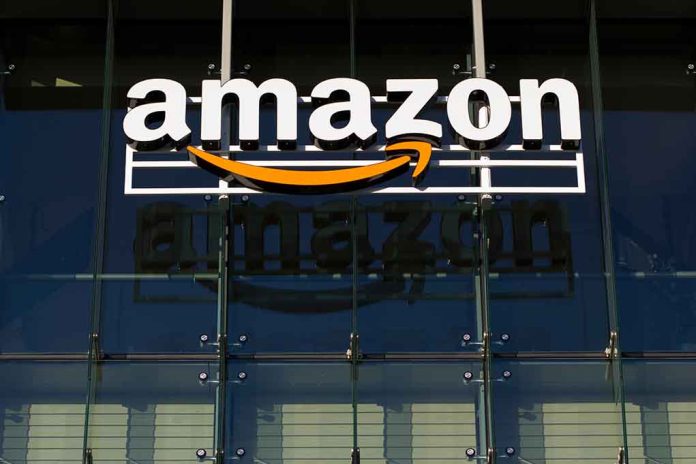 (WatchDogReport.org) – Have you ever heard of the online bookseller Cadabra? This was back in the early days of e-commerce in 1994, and instead of trekking out to one's local bookstore, a person could have the latest bestsellers shipped to their doorstep. Soon after the company's founding, it underwent a name change and has, over the past few decades, become the go-to place for millions of people to buy just about anything — Amazon.
Now, the company is in the headlines for its recent decision on supporting charities.
Giving Back
In order to let its customers use its buying power to help their favorite charities, the retail giant begin a program called AmazonSmile in 2013. One could opt-in to the program and pick from an expansive list of organizations, from small local nonprofits to international charitable organizations like the Red Cross.
If a shopper chose one of the millions of eligible products, then Amazon would send 0.5% of the purchase price to the chosen charity. However, the company has announced it will be ending the program with a target date of February 20, 2023.
An email sent to AmazonSmile customers and shared as a blog post on the company's website said the effort had not "grown to create the impact we had originally hoped [and it] was often spread too thin." A spokesperson told Nexstar that over one million charities received over $500 million but that the average donation was less than $230 per year per organization.
The email went on to say that in an effort to lessen the impact on the charities, they will receive "a one-time donation equivalent to three months of what they earned in 2022."
What's Next?
Ending the AmazonSmile program does not mean the company won't be giving money to charity, however. It plans to "invest in other areas where [it's] seen [it] can make meaningful change." This includes programs to build affordable housing, fund computer science education, and support various disaster relief organizations.
Layoffs
It doesn't appear that the change to the AmazonSmile program is linked to the company's recent financial woes. Earlier in January, Amazon CEO Andy Jassy announced the company would be eliminating more than 18,000 jobs. While finding out that one is losing their source of income is never pleasant, media reports say the mega-retailer may have added insult to injury.
According to some of the now-former workers, none of them were called in for a face-to-face meeting to deliver the bad news. Instead, they claim that they received an email from the head of Amazon's HR department that simply told them that their services were no longer required.
As has been widely reported, the economy has suffered under the so-called leadership of President Joe Biden since he took office. Some economists say the United States has already entered recession territory, with others saying not so, or that the country is on the brink, but not yet there. Either way, supply chain problems and rampant inflation have not done anybody any good, and Amazon employees are not the only ones finding themselves out of work.
The Kobeissi Letter is a weekly commentary on the economy and global markets, and it shared some bleak news on its Twitter page. According to information going back to October 2022, Meta (Facebook and Instagram) has let go of 13% of its employees, investment firm Goldman Sachs has slashed 8%, and Microsoft has said goodbye to more than 10,000 staff members.
Copyright 2023, WatchDogReport.org