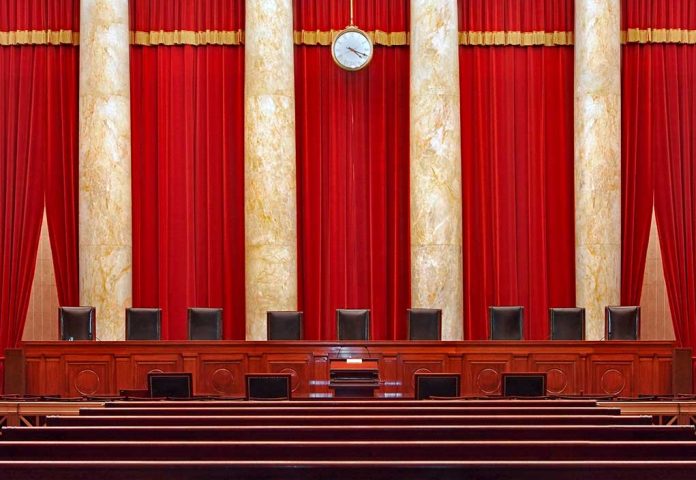 (WatchDogReport.org) – On Wednesday, December 1, the Supreme Court heard oral arguments in the Dobbs v. Jackson Women's Health Organization. Mississippi is asking the high court to overturn a ruling from a lower court that prevented a 15-week abortion ban from going into effect. Constitutional expert Alan Dershowitz thinks the court is on a course to overturn Roe v. Wade.
During the Saturday episode of Newsmax's "America Right Now," Dershowitz said he believes only three of the justices — Elena Kagan, Stephen Breyer, and Sonia Sotomayor — want to uphold Roe. He believes conservative Justices Samuel Alito, Clarence Thomas, and Neil Gorsuch would be okay with overturning the landmark decision. Dershowitz believes the real test will be whether Chief Justice John Roberts can convince Justice Amy Coney Barrett or Justice Brett Kavanaugh to uphold Roe and the Mississippi ban.
While Roe v. Wade has been Supreme Court precedent for 50 years, it is standing its biggest legal test right now, according to constitutional law expert Alan Dershowitz on Newsmax, as Mississippi seeks move the timetable on abortion restrictions.https://t.co/4lvgvUidjJ

— Newsmax (@newsmax) December 4, 2021
Dershowitz explained that if one of the justices doesn't join Roberts, the Supreme Court precedent will be changed forever, calling it a "cataclysmic political event."
Conservatives have been working toward overturning Roe v. Wade for nearly five decades. Former President Donald Trump paved the way when he appointed three justices to the court: Barrett, Kavanaugh, and Gorsuch. Now, the court is on the cusp of finally overturning or severely limiting the law. It's expected to hand down the ruling in 2022.
Copyright 2021, WatchDogReport.org