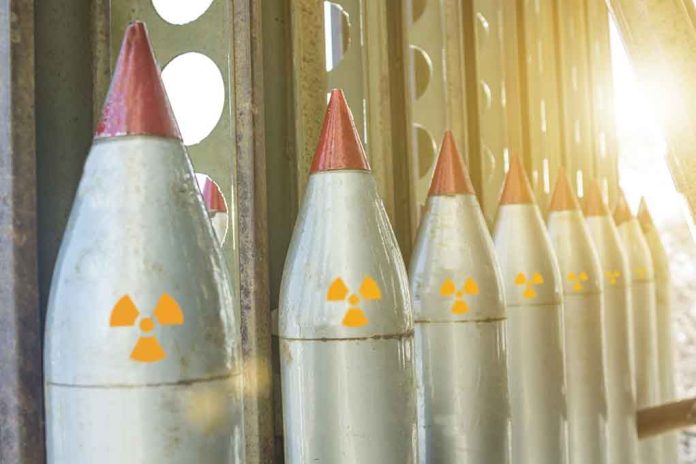 (WatchDogReport.org) – One of the worst nightmare scenarios imaginable is the idea of a rogue country like the Islamic Republic of Iran or the Democratic People's Republic of North Korea being able to get enough enriched uranium or plutonium to create a nuclear bomb. What is being reported by an Israeli newspaper may be even worse: the possibility that the terrorist group al-Qaeda has managed to get some.
Group Behind 9/11 Gets Hands on Material to Make Nuclear Bomb—Report https://t.co/6HxtzHXLMZ

— Ahmad Mukhtar (@AhMukhtar) December 13, 2022
According to some English-language news sites, the Israeli Hebrew language newspaper Maariv quoted unnamed sources who claim al-Qaeda stole a shipment of uranium from Iran that was headed to one of their proxy terrorist groups, the Houthis in Yemen. As of yet, there has been no official confirmation of this from Washington or Jerusalem, but two decades ago, then-Senator Joe Biden was the chairman of the Senate Committee on Foreign Relations when they held a hearing on this exact topic.
Even in 2002, Biden recognized the danger of a terrorist group having "enough screwballs" who would be willing to do anything to obtain these weapons, even if it were just "a can of highly radioactive powder." While something like that might cause a relatively small loss of life, it could have a devastating effect on the collective psyche of the country.
The English-language sister publication of Maariv, the Jerusalem Post, said it had contacted several one-time intelligence officials who believe it's just "smoke and mirrors." One theory they put forward is a disinformation campaign aimed at tightening the proverbial screws on Iran because it continues to make moves to enrich uranium to the point where it could make large-scale nuclear warheads.
True or not, the possibility alone is enough to garner concern.
Copyright 2022, WatchDogReport.org