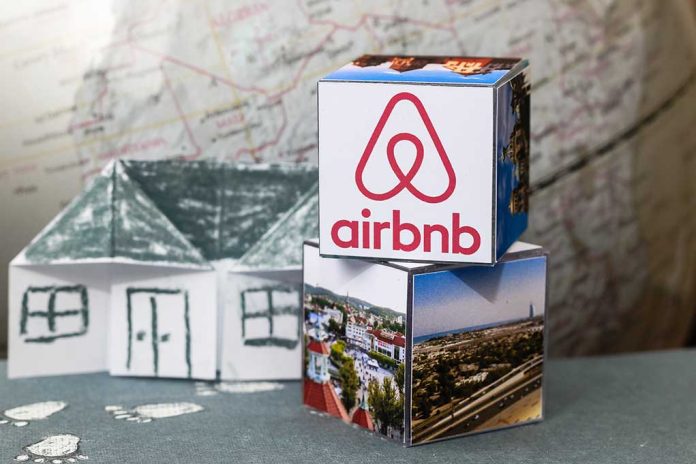 (WatchDogReport.org) – Shortly after Russia invaded Ukraine, Airbnb CEO Brian Chesky proudly displayed a Ukrainian flag on his social media platform, showing his support for the nation. Now, his company has completely banned all residents of Russia and Belarus from making reservations at any guest location. No one in the world can reserve an Airbnb in either country, and nobody in those areas can rent a place through it worldwide.
Airbnb bans Russians and Belarusians from making reservations https://t.co/NFEbILh9hP

— Jack Posobiec 🇺🇸 (@JackPosobiec) April 5, 2022
Although the company made steps in the past to ban individual people from its services, like conservative author Michelle Malkin, the travel company never cast such a wide net before. Oddly, Airbnb isn't taking a stand in any other countries known for other atrocities, like China or Yemen. It's unclear why the vacation rental company chose this particular instance to take a stand, other than joining the countless other companies refusing to do business in Russia.
Chesky announced the move in early March, but Airbnb just recently released further details about the ban, including the inability to make reservations across the globe. There's no word yet on how long the decision will last or if the blacklisted status extends to Russian and Belarusian citizens currently living in other countries.
How do you feel about this move?
Copyright 2022, WatchDogReport.org