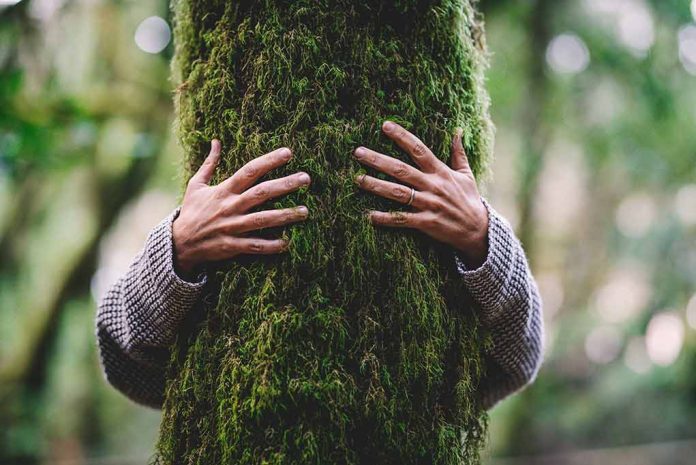 (WatchDogReport.org) – In Seattle, Washington, a 200-year-old western red cedar tree (named Luma by a local activist) is causing controversy. Luma is located on a private lot where the city wants to build 6 affordable housing units in place of one residential home. Local residents were surprised to learn the final building permits called for removing the tree. They had previously assumed the tree would be left on the lot.
An activist known as Droplet 2 decided to take action and protest the removal of Luma by living in the tree for days at a time. Other activists have joined her, and they now take turns dwelling in the branches of the majestic tree. The occupants use a harness and ropes to climb the tree, sleep in a hammock, and use a bucket on a pulley system to get supplies from supporters on the ground.
Droplet 2 and many others in the community believe the planned housing development can be built without removing or damaging the tree. The activist claims she believes that "creativity" is the only thing required to have both the housing and the tree together on the lot.
Other groups are getting involved as well. The Snoqualmie Indian Tribe wants the tree protected. The Tribe claims their ancestors are responsible for the unique way the tree has grown with two trunks and was used as a trail marker decades ago. The Tribe wrote a letter to the city asking for the tree to be preserved. The city suggested the Tribe reach out to the State to determine if the tree qualifies as an archaeological site.
Droplet 2 and her fellow activists began living in the tree on July 14, 2023. They plan to continue living in Luma's branches until they know the tree will be preserved. To date, there have been no violent protests, only good old-fashioned tree-hugging and presenting of new ideas.
Copyright 2023, WatchDogReport.org