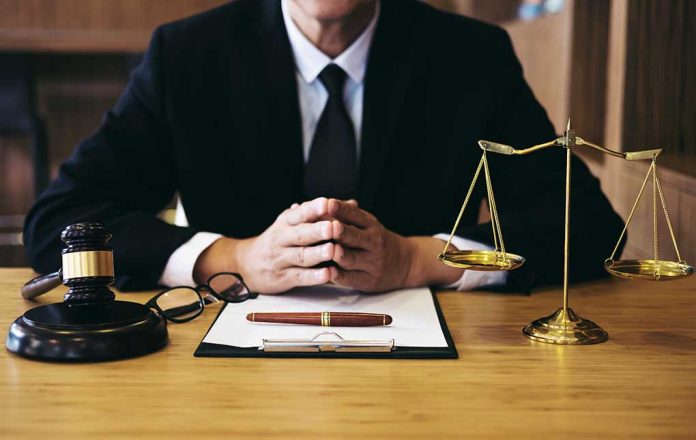 (WatchDogReport.org) – Defense attorneys for accused murderer Richard Allen are claiming there is "overwhelming evidence" that suggests the teenage girls murdered in Delphi, Indiana, in 2017, were "ritualistically sacrificed." The attorneys argue that a religious cult called Odinism was behind the ghastly killings. Odinism is based on a pagan Norse religion. Allen's defense team says they have five suspects who are not tied to their client and that he has no ties to Odinism. They claim this proves Allen's innocence.
Richard Allen was arrested in October of 2022 for the murder of two teenage girls in Delphi, Indiana. The murders occurred on Valentine's Day 2017. The two girls, 14-year-old Liberty German and 13-year-old Abigail Williams, disappeared from a popular hiking trail on Feb. 13, 2017. Their bodies were found the next day in a wooded area near the Moon High Bridge.
The crime scene was described as "ghoulish," and the girls' bodies appeared to have been "moved and staged." According to the attorneys, there were sticks and branches placed around the bodies, and runes or symbols related to Odinism were found. The investigation into the possibility of a ritualistic killing was abandoned in March of 2017 when a Purdue professor said the evidence was unrelated to Odinism.
Allen's attorneys have submitted a 136-page document they say disproves the professor's theory. Defense for Allen also said the cult responsible was "hijacked by white nationalists." The record was filed on Monday to support a hearing where a judge will decide if a search warrant was deceptively obtained.
While incarcerated, Allen has allegedly confessed to the murders multiple times. Court documents unsealed in July allege that Allen, on a phone call to his wife on April 3, admitted five times that he killed the girls. His wife quickly ended the call. The day after this phone call, Allen's attorneys claim to have visited him and that he displayed behavior consistent with schizophrenia. They also said he was "delusional" and exhibited psychotic symptoms.
Allen is awaiting trial in January and has pleaded not guilty.
Copyright 2023, WatchDogReport.org