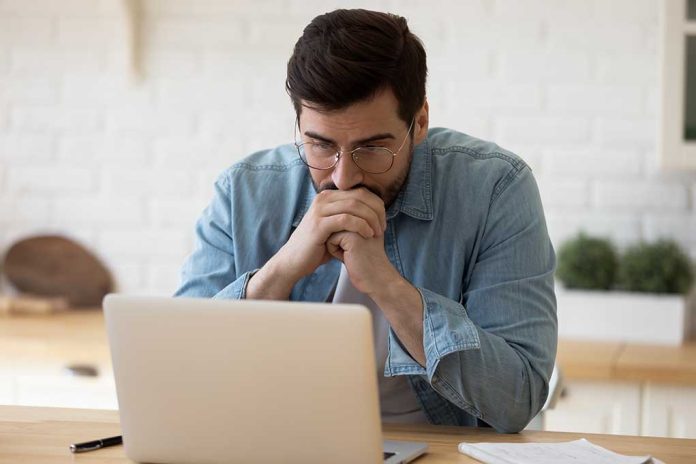 (WatchDogReport.org) – According to a recent poll conducted by the Pew Research Center, around 65 percent of respondents say inflation is their top concern ahead of the upcoming 2024 presidential election. The next biggest issue for Americans, according to the poll's results, is healthcare, followed by bipartisanship, drug addiction, and gun violence.
These issues will likely be at the forefront of next year's presidential election, with some candidates already making their stance on these topics known a year ahead of voting. Inflation being the most prevalent issue among voters doesn't bode well for Biden's chances during the election, as his policies are often cited as partially responsible for skyrocketing inflation rates over the past two years. These controversial policies might be why Biden is trailing behind other hopeful Democrats in favorability polls.
Another poll by Pew showed Biden's approval rating resting around the same spot that Trump's did during his time in office. Biden is seen as an unfavorable candidate before the 2024 election, sporting an unfavorable rating of around 56 percent of all voters. This unfavorability rating is almost tied with Trump's from around the same time of his presidency, raising the question of whether Biden can maintain his position as the top Democratic candidate. Despite his declining popularity, Biden seems all but certain to be the Democratic nominee for the election and will likely not take part in any debates despite popular demand.
Biden's refusal to debate isn't surprising to many, given how no incumbent president has appeared in a preliminary debate since Gerald Ford ran for re-election following his taking over President Richard Nixon's administration. Many Democratic officials still support Biden openly, but some are anxious about the aging president's ability to function. Although Biden will probably secure the nomination from his party, he is still facing longshot challengers like Robert F. Kennedy Jr.
Copyright 2023, WatchDogReport.org