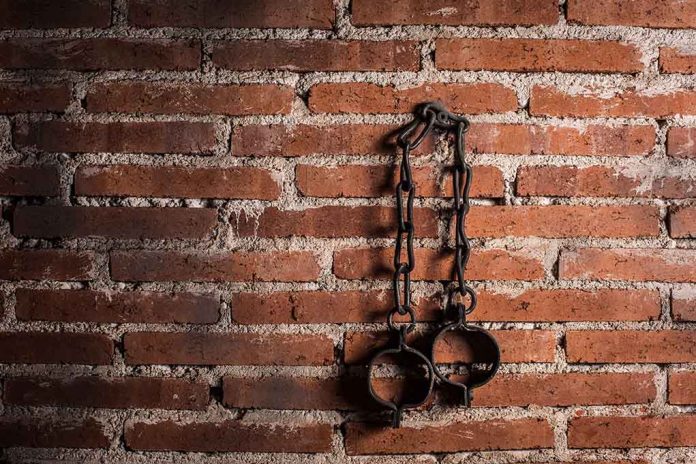 60 Bodies Found With Signs of Torture
(WatchDogReport.org) – Ever since Russian President Vladimir Putin sent his troops into Ukraine at the end of February in an attempt to complete the "reunification" he began in 2014, the war has been at the forefront of news reporting the world over. As is to be expected in a situation like this, much of it has been ugly and violent, with occasional hints the Russians could even escalate it into a nuclear conflict. The latest allegations of war crimes just add fuel to the fire.
In Russia's Wake
In the early days of the new invasion, Putin's forces took over Ukraine's Kherson region and maintained control of it until they were pushed back from it earlier in November. As the Ukrainian military has continued to secure the territory, they're claiming to have found evidence of disturbing atrocities.
Outside investigators are only just beginning to come to the region, so as of now, what the world has are the allegations made by Ukrainian President Volodymyr Zelenskyy and his military leaders. In the early stages of examining the war-torn region, they claim to have found more than 60 bodies already and are finding evidence they had been tortured.
The Russians, of course, deny any such atrocities happened on their part and are using their state-run news source Tass to claim the accusations against them are a false flag operation. They are even making an attempt to fix the blame for the apparent stack of bodies on the Ukrainians themselves.
The Small Tip of a Huge Iceberg?
Zelenskyy contends they have already found more than 400 incidents of what amounts to war crimes committed by Russian troops during the occupation period. The Ukrainian prosecutor general's office has documented more than 34,000 such cases and says they are trying to bring charges of genocide against the Kremlin.
The United Nations (UN) Human Rights Council published a report on October 18, which says it had found enough evidence to find there are "reasonable grounds to conclude that an array of war crimes, violations of human rights, and international humanitarian law have been committed in Ukraine." According to its findings, the acts perpetrated by the Russians include torture, summary executions, rape, and other sexual violence.
The report goes on to say sexual violence was not limited by age and that "family members, including children, were sometimes forced to witness the crimes." Speaking to the UN Security Council on April 27, International Criminal Court (ICC) Prosecutor Karim A.A. Khan QC of the United Kingdom said 43 countries had brought the situation in Ukraine to his office. He announced he has agreed to a joint investigation and had been to Ukraine twice.
Not Entirely One-Sided
The UN report makes note of the fact that while the Russians are, in their findings, the aggressors in most cases, Ukrainian forces have also been found to violate "international humanitarian law … including two incidents that qualify as war crimes." On April 6, the New York Times shared a tweet about an article in the paper indicating it verified the accuracy of the video showing Ukrainian troops shooting captured and defenseless Russian soldiers.
A video posted online on Monday and verified by The New York Times appears to show a group of Ukrainian soldiers killing captured Russian troops outside a village west of Kyiv. https://t.co/Wog3JdR8l7

— The New York Times (@nytimes) April 6, 2022
"Fog of war" is a real thing, and there will always be conflicting stories and mutual finger-pointing coming out of areas that find themselves caught between two warring armies. In some cases, it has taken decades for the truth to become known, and, in fact, there are always rumors that persist that can never be proven one way or the other.
Copyright 2022, WatchDogReport.org