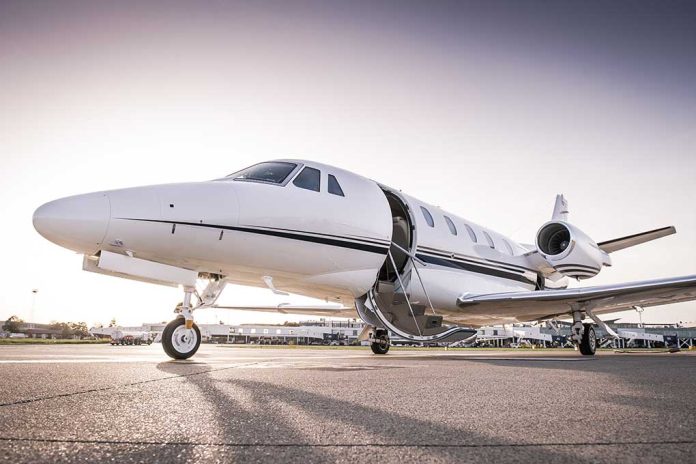 (WatchDogReport.org) – On October 31, business people and leaders from around the world descended on Glasgow, Scotland, to attend the 2021 United Nations Climate Change Conference (COP26). The way hundreds of attendees chose to travel to the two-week event has left critics scratching their heads.
According to a Daily Mail report, more than 400 private jets landed in the city to attend COP26. Among the attendees of the event is Amazon Founder Jeff Bezos. The billionaire traveled to Scotland aboard his massive Gulf Stream jet, rather than a commercial airliner. Other environmentalists, including Prince Charles, flew privately, as well.
https://twitter.com/ddemetrelibdems/status/1455289523429015553
The wealthy attendees chose those travel arrangements despite the fact that the European advocacy group Transport and Environment has said private planes emit 5 to 14 times more pollution than commercial flights. A member of the organization, Matt Finch, told Sunday Record that the average private jet adds two tons of CO2 to the environment for every flight hour. He said it's "the worst way to travel by miles."
Instead of practicing what they preach, the elitists chose to travel in comfort. They'll now spend the next two weeks telling others what they need to do to cut down on pollution. "Do as I say, not as I do," as the saying goes.
Copyright 2021, WatchDogReport.org