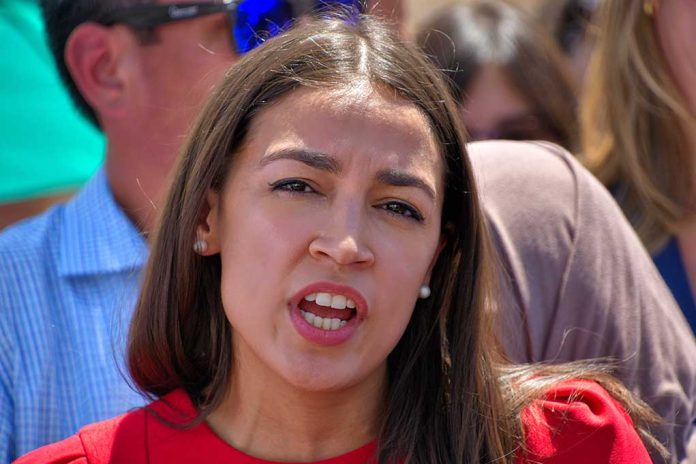 These 27 Democrats Voted NO – SCOTUS in Danger?
(WatchDogReport.org) – In the wake of unruly protests at their homes and a possible assassination attempt of Justice Brett Kavanaugh, the US Senate unanimously approved extra security for Supreme Court (SCOTUS) justices. The House of Representatives stalled the bill for over a month. The bill finally got a vote Tuesday, with overwhelming support from both sides of the aisle — with 27 exceptions.
NEW: 27 Democrats voted against a bill that would have given extra security to SCOTUS judges.

Here's a list:

Via @SaysSimonson https://t.co/8xkpExQU6M

— Washington Free Beacon (@FreeBeacon) June 14, 2022
With final votes of 100-0 in the Senate and 397-27 in the House, one might wonder what kind of legislator would possibly oppose sending extra security in case things get out of hand. Unsurprisingly, the list of no-voters reads like a team roster for the radical Left.
Included in the holdouts who don't believe in protecting the members of the highest court in the land are some of the usual suspects. Rep. Alexandria Ocasio-Cortez (D-NY) and the rest of "the squad," Reps Ilhan Omar (D-MN), Ayanna Pressley (D-MA), and Rashida Tlaib (D-MI) all voted no.  Rep. Maxine Waters (D-CA), the oldest and most experienced of the Progressive Caucus, also voted no.
The issue for the radical leftists of the Congressional Progressive Caucus doesn't seem to be the expense or protection of the justices; it's with not spending enough money or protecting enough people. They want more spending and more security for clerks and aides who they believe may also be in danger. Apparently, trying to deny funding altogether was their plan.
Their votes are on the record and they'll be the ones to justify them to their constituents. Meanwhile, the bill heads to President Joe Biden's desk for a signature.
Copyright 2022, WatchDogReport.org