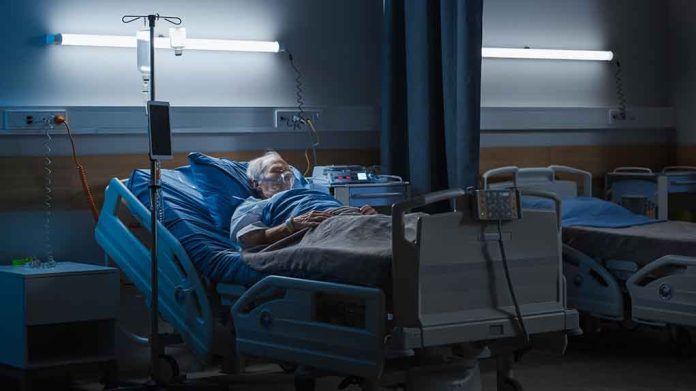 (WatchDogReport.org) – A potential medical emergency at a rural prison in central Illinois became a crisis in the making on the afternoon of Wednesday, January 18. Staff at the John A. Graham Correctional Center near Hillsboro were informed that an unidentified number of inmates seemed to be under the influence of an unknown substance — then, those who responded became ill themselves.
Prison officers and staff responding to affected inmates, described as being under the influence of the undetermined substance, quickly became sick themselves. https://t.co/E5fCdXJqRw

— The Washington Times (@WashTimes) January 19, 2023
According to reports, nearly two dozen guards and other personnel responding to the distressed inmates quickly exhibited symptoms such as dizziness, nausea, and vomiting. They were taken to four area hospitals to be treated for their symptoms, and most of them were quickly released, although some were reportedly kept for additional observation.
Several substances found in the area by hazardous materials (hazmat) teams were sent for testing, and Department of Corrections spokesperson Naomi Puzzello said the lab determined they were not "narcotics or hazardous materials," according to The Washington Post. Later on, it was revealed the substance the prison guards came into contact with was no more than nasal spray and baby powder.
Anders Lindall, who works for a union representing some of the workers, warned how dangerous drugs are finding their way into prisons and putting employees at risk on an increasing basis.
There have been several reported incidents of correctional officers and other staff members being exposed to dangerous compounds. Earlier in January, a guard searching a cell at High Desert State Prison in Nevada was exposed to what was believed to be fentanyl, an extremely potent opioid.
Meanwhile, in New York, the state's Department of Labor investigated two prisons after complaints were filed by the New York State Correctional Officers & Police Benevolent Association. It was determined that not enough was being done to protect them from contact with dangerous substances like opioids and other drugs.
In September 2022, at the Licking County, Ohio jail, five inmates and two guards were taken to the hospital after showing symptoms of exposure to fentanyl.
The drug is pouring over the Mexican border in massive quantities and finding its way into the hands of criminals, including, apparently, those already behind bars.
Copyright 2023, WatchDogReport.org